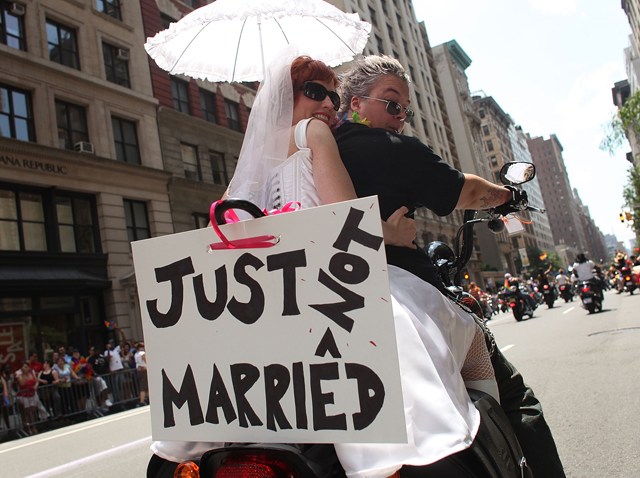 The DC Board of Elections and Ethics has announced it will hold a public hearing on whether the public should be able to vote on a measure to allow same-sex marriages in the nation's capital.

The board announced Thursday that it will hold a hearing Feb. 16. It will be the third proceeding in less than a year on whether DC law allows a referendum on the question.

The DC Council has approved a same-sex marriage bill that was signed by Mayor Adrian Fenty. The law is currently pending a period of review by Congress.

Last week 39 Republicans in Congress filed a brief supporting a public vote on the issue.
Twice before, the DC elections board has ruled that a vote on the issue would discriminate against gay men and lesbians.


Copyright AP - Associated Press