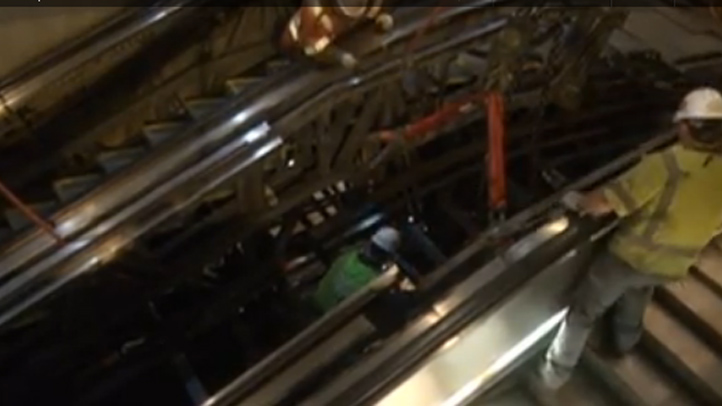 The Dupont Circle Metro Station reopened after being closed for about an hour this morning due to an escalator malfunction.
From 7:40 to 8:45, trains passed through the station without stopping, and riders weren't allowed inside. Instead, riders were encouraged to take shuttle buses to nearby stations or walk to the Farragut North station about five blocks away.
With Dupont Circle's south entrance closed since February for escalator replacement, Metro said closing the station after two escalators stopped working was a safety matter, News4's Pat Lawson Muse reported.
"We actively monitor crowding in this station and we also respond whenever escalators go out of service to prevent the station from becoming overcrowded or in any way unsafe," Metro spokesman Dan Stessel said.
The closure might have lasted longer had technicians not already been on site when the escalators stopped, Metro said.
Metro said it is making progress on a $150 million plan to repair and replace its escalators.
There were also delays on the Blue and Orange lines due to a disabled train.
Stay with News4 and NBCWashington.com for more information as it becomes available.