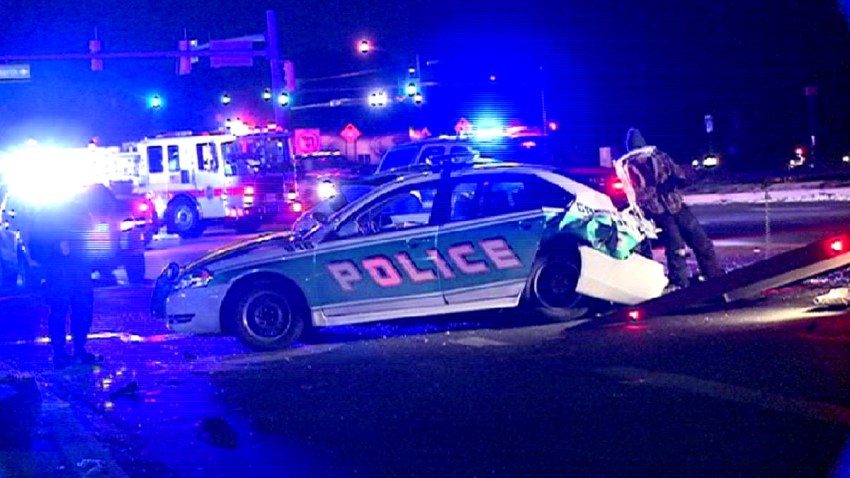 A police officer was involved in a three-car crash in Greenbelt, Maryland, Saturday morning.
An officer was on a traffic stop on Greenbelt Road near Hanover Parkway about 1:25 a.m. when an alleged drunken driver rear-ended the police cruiser with the officer inside and pushed it into another vehicle, Greenbelt Police said.
A 25-year-old Washington, D.C., woman was charged with DUI. Police said she had a blood-alcohol content more than double the legal limit.
The officer, a nine-year veteran, was treated and released.