A woman driving a U-Haul truck while drunk faces manslaughter charges after a crash that killed a 23-year-old motorcyclist and army veteran in Odenton, Maryland, Friday night, police say.
Kayla Nicole Joy, 21, of Odenton, pulled a 2013 GMC box truck out of a parking lot near Annapolis Road and Berger Street, close to a U-Haul storefront, Anne Arundel County police said.
Joy turned in front of a Harley Davidson motorcycle going northbound, which struck the truck, police said. Police say she failed to yield the right of way to the motorcycle.
Ian Gregory Vangenderen, of Odenton, died at the scene, police say.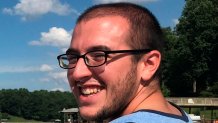 His father, Brian Vangenderen, was getting on his own motorcycle that night when he heard sirens nearby.
"I don't know why, whether it was parent's instinct, but I felt it. That something wasn't right," he told News4.
He drove to the crash scene and waited for an hour with no news. Then, an officer said what parent is prepared to hear: His son didn't survive the crash.
Joy was not hurt in the crash, according to police. She was arrested and faces multiple charges including manslaughter by a vehicle with gross and criminal negligence, homicide by a motor vehicle, driving under the influence and driving with a suspended license.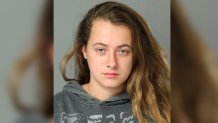 If Joy is convicted, Brian Vangenderen doesn't want a light sentence. But that's far from his first concern right now.
Local
Washington, D.C., Maryland and Virginia local news, events and information
"Quite frankly, all I want is my son. Anything short of that is insignificant," he said.
Ian had recently got out of the Army and taken a job in intelligence. He and his father would ride their motorcycles to Wawa weekly to drink coffee and catch up.
Ian loved going to the gym and making jokes, his dad said.
"I guess the person you call the life of the party. He was the loud, boisterous one. The fun guy," Brian said.
The suspected drunken driver had just dropped some items off at a storage facility before the crash, police say. Brian doesn't understand why, with so many easy alternatives, anyone would drive after drinking.
"I quite frankly don't know how I'm holding it together," Brian said. "But this story does need to get out."