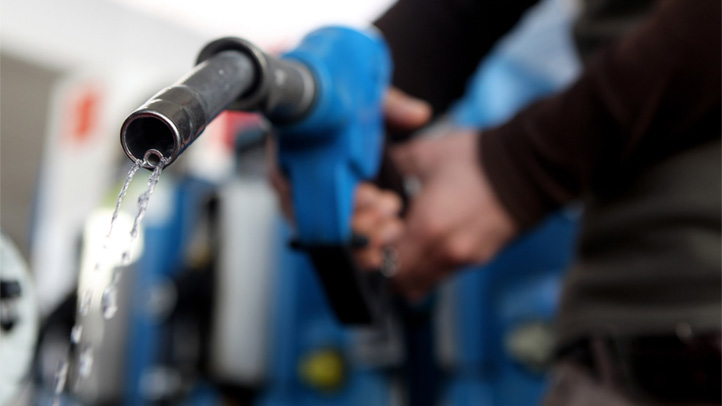 Who would have thought something positive would come out of Thursday's severe drop on Wall Street. Well, here it is -- lower gas prices.
While the price at the pump in the D.C. area doesn't represent it yet, oil posted its lowest one-day drop in three months on Thursday. Crude prices fell nearly 6 percent.
This is in response to the slowing global economy, lost confidence in U.S. economic growth and the expectation that demand for crude will weaken.
As it stands, the price for a barrel of oil is well below where it was back in May when it sold for $115. On Friday morning it settled at around $85.
If oil holds at these lower prices, we could see lower costs at the pump within the next few days across the country.
Right now, the national average is $3.70 per gallon for regular, so experts are anticipating prices dipping to about $3.50 or $3.40 in the next few days.
Locally, the current average price for a gallon of regular gas in D.C. is $3.91, according to AAA. In Maryland the average is $3.70 and in Virginia the average is $3.60.
And if you're wondering, the cheapest average gas prices in the country can be found in Arizona, where the average has dropped to $3.39.