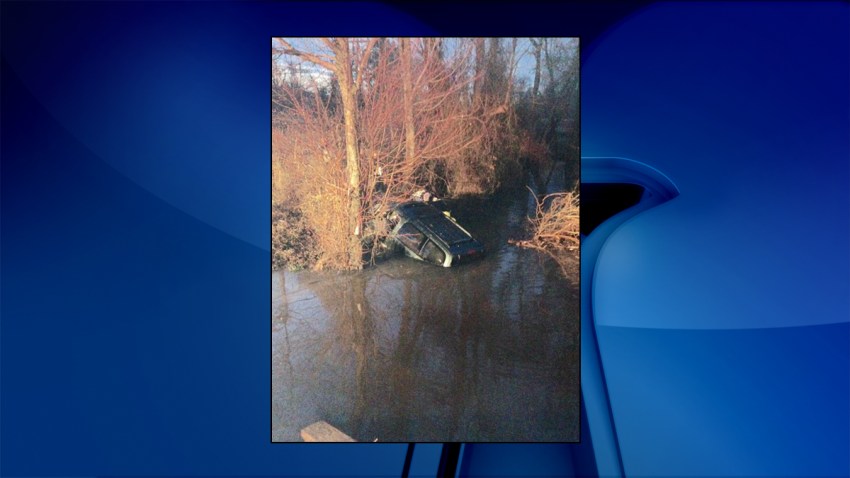 A man was rescued from a partiality submerged vehicle on edge after crashing into a small creek in Prince George's County on Friday night.
Investigators say the man suffered a medical emergency and ran off the road, crashing into the water at Woodmore Road and Waterford Mill Road in Woodmore, Maryland.
Rescue crews were able to pull the driver from the car without requiring boats.
The man is now in good condition.