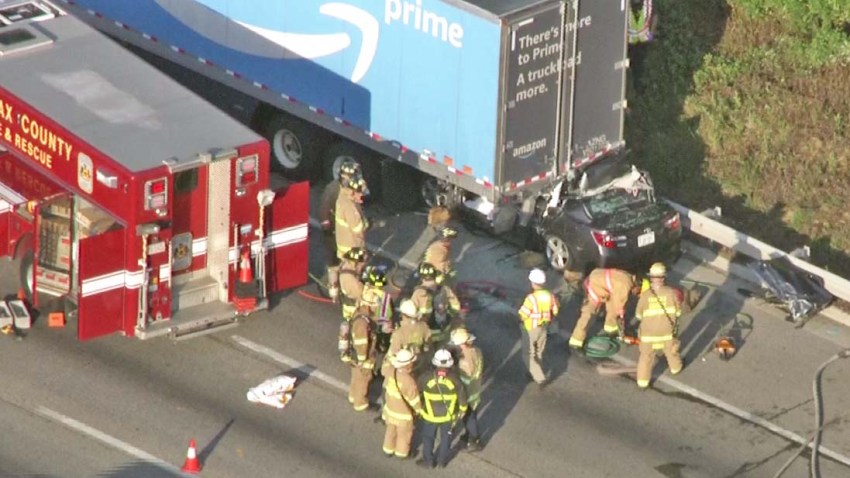 A driver died on I-95 in Fairfax County Wednesday morning after their car slammed underneath a semitractor-trailer stopped on the shoulder, officials said.
All southbound lanes of I-95 will be closed for 15-minute increments during the investigation, the Virginia Department of Transportation said.
The crash occurred on I-95 southbound at the 163 mile marker, in Lorton. The semitractor-trailer, covered with Amazon Prime logos, was stopped on the right shoulder when a Toyota Corolla ran into the back of the huge vehicle. Chopper4 footage showed the crushed front end of the car.
Virginia State Police responded at 7 a.m. and the driver of the Corolla was pronounced dead. The driver was not immediately identified, pending notification of their next of kin.
The cause of the crash is under investigation. It wasn't immediately clear when the investigation would be complete and the highway would fully reopen.
Correction (Wednesday, July 10 at 12:54 p.m.): This article has been updated to accurately reflect the date of the crash.