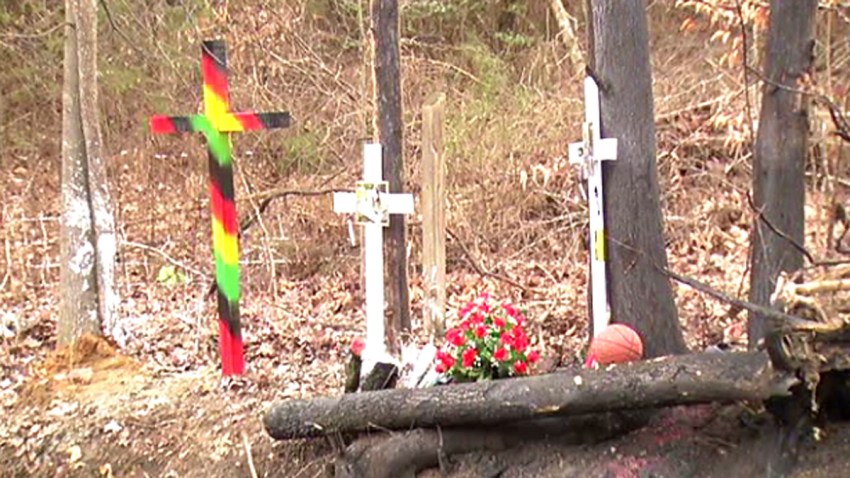 A man from Spotsylvania County, Virginia has been charged with two counts of manslaughter while driving under the influence after a crash that killed two of his friends.
Brandon Alexander Shunamon, 26, was driving on Robert E. Lee Drive with his roommate, Taylor Wolfe, their friend Chelsea Favreau and a third passenger on Jan. 12 just after 10:30 p.m. They'd been celebrating Favreau's 21st birthday.
Shunamon was driving a 2007 Chevrolet pickup when it crossed the double yellow line and then ran off the road, police said. The truck struck trees, overturned into a ditch and caught fire.
Moments after the crash, only the front seat passenger was conscious, friends told News4. She tried to put out the fire. Shunamon came to and managed to pull the passenger from the truck, the friends said.
But when he returned for Wolfe and Favreau, the truck had exploded.
Police said alcohol and speed appeared to be factors in the crash. Shunamon was arrested and held without bond at the Rappahannock Regional Jail.
Wolfe leaves behind two children and a third on the way. Friends are raising money for both of their families; for Wolfe's, click here. For Favreau, click here.