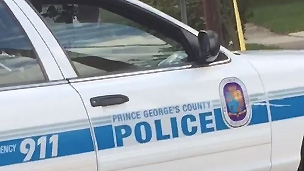 A driver who fatally struck a woman's car head-on while going the wrong way on the Beltway now faces manslaughter charges, police say.
The 22-year-old woman died at the scene of the crash on the Inner Loop of the Beltway near the exit for Annapolis Road in Lanham, Maryland State Police said.
Miguel Angel Solis Gomez, 26, was driving a Ford F150 northbound in the southbound lanes of the Beltway and rammed into the woman's vehicle, according to state police.
On Tuesday, state police said Gomez was charged with manslaughter by vehicle and criminally negligent manslaughter by vehicle.
Investigators have not ruled out alcohol as a factor in the crash, state police said.
Gomez remains in the hospital after suffering serious injuries in the crash.
He will be held without bond and transferred to prison once he is released from the hospital, police say.
Anyone with information is asked to contact Maryland State Police at 301-345-3101.