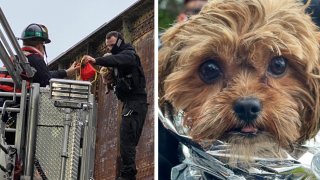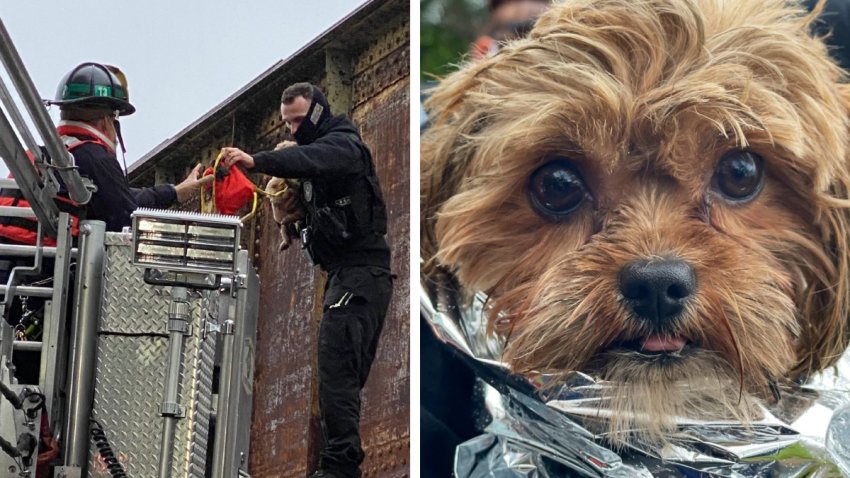 A little dog named Whiskey is safe after he scurried out onto a railroad bridge abutment over the Potomac River. 
Whiskey got stranded over the river on Sunday, the D.C. fire department said. 
D.C. Fire and EMS used a tower truck to rescue the pooch, photos show. Fireboats stood by in case the dog jumped into the water.
"How he got there remains a mystery," the fire department said on Twitter.
The department tweeted an adorable photo of the pup cuddled up in a silver emergency blanket. Whiskey went to the care of the U.S. Park Police until he could be reunited with his family.