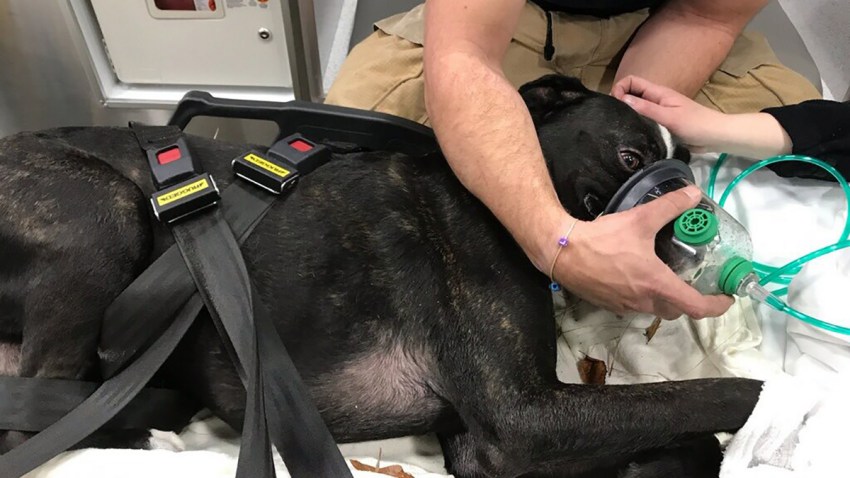 Thanks to some dedicated first responders and a pet-sized oxygen mask, an Arlington dog is safe and recovering after being caught in a house fire that hurt a firefighter.
Firefighters rushed to a three-apartment complex on the 900 block of North Garfield Street in Arlington Thursday, where a fire was burning in the basement. Photos show smoke pouring out of an open door as firefighters rushed in to fight the blaze.
Bling, a black dog with a white spot on his head, was stuck inside. Firefighters found him during their initial search and pulled the pup outside.
The pup was suffering from smoke inhalation. Firefighters strapped him to a stretcher and affixed a snout-sized oxygen mask to his face.
He was sent to a veterinary hospital, where he recovered overnight. Arlington Fire says his family hopes he will be released Friday.
One firefighter was taken to the hospital with a minor injury.
The residents of the apartments were all displaced, but no civilians were injured.