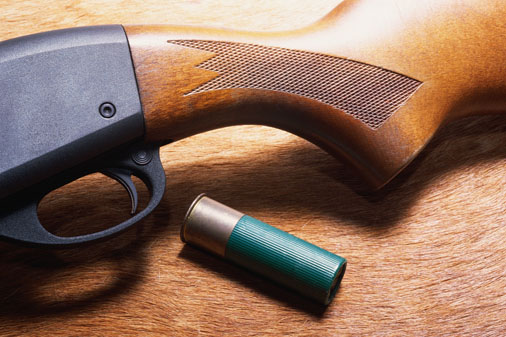 A District man pled guilty to aggravated assault, after prosecutors said he shot a woman in the head with a shotgun.

Lloyd Wilkins, 49, of northeast D.C., shot the victim after the two had just had sex, according to the office of U.S. Attorney Ronald C. Machen Jr.

The woman had just told Wilkins that she had given him AIDS, the prosecutor said.

The incident happened on April 23, 2011, at Wilkins home in the Northeast. Wilkins and the victim had been out together, and when they returned to his home, they began drinking alcohol. After a few drinks, the two had sex, according to the prosecutor.

That's when the victim told Wilkins that she was infected with the AIDS virus, and she had just given it to him, investigators said.

After the victim made the comment, Machen's office said, Wilkins went to his bedroom, where he kept his unregistered 12-gauge shotgun. The prosecutor said he then went back to the room where the victim was located, aimed the gun at her head, and pulled the trigger.
Police said Wilkins called 911 after the shooting, and so did the victim. The woman survived the shooting, although she remains deaf in one ear and has had extensive surgery to repair her skull.

According to the U.S. Attorney's office, medical records indicate she does not have the AIDS virus. She told investigators she was joking when she made the comment.

Lloyd Wilkins also pled guilty to possession of a firearm during a crime of violence. He faces sentencing on February 3, 2012.