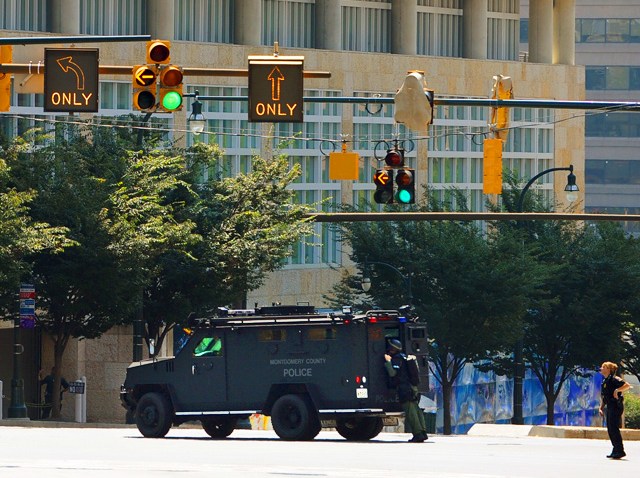 More than two months after a hostage situation shut down Discovery's headquarters in Silver Spring, the Discovery Garden will reopen.

The public garden was shut down after the incident on Sept. 1, when a gunman stormed into the building's lobby and held three people hostage before being shot and killed by police.

But the park will reopen during daylight hours and only on weekends, Maryland's Gazette.net reports. The Gazette also says:
An independent firm hired by Discovery completed a security assessment soon after James J. Lee entered the headquarters Sept. 1 waving a starter pistol and wearing metallic canisters strapped to his body.... The independent firm identified a number of adjustments that should be made to the lobby and Discovery Garden to guarantee the safety of Discovery's employees, the children in the on-site daycare center and the public, according to the statement.
According to an agreement with Montgomery County, the garden must be open to the public because it's the only green public space in downtown Silver Spring.
---
Fan, Follow and Text: Get the latest from NBCWashington.com anytime, anywhere. Follow us on Twitter and Facebook. Sign up for our e-mail newsletters and get breaking news delivered right to your mobile phone -- just text DCBREAKING to 622339 to sign up. (Message and data rates may apply.)