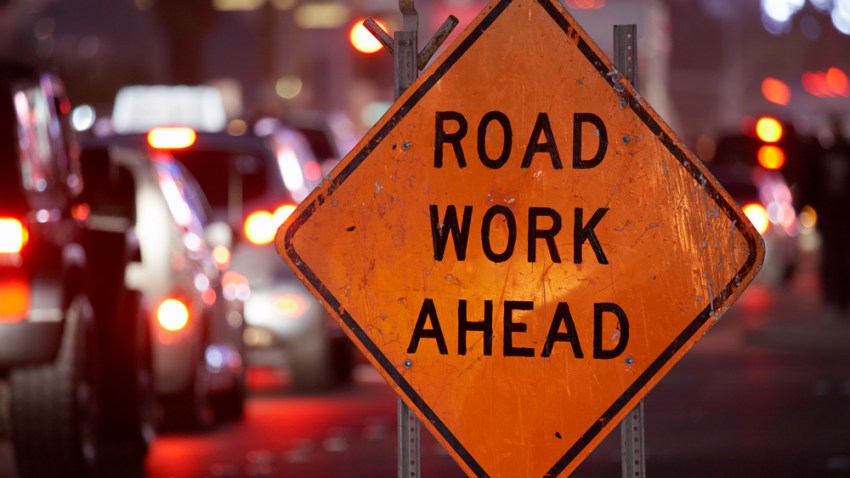 Boston has its Big Dig. Springfield has its Mixing Bowl. And at 14th and Park in Columbia Heights, we have the Big Mix-Up.
Locals have ranted for months about the molasses-slow construction taking place on several spokes of the multi-road intersection. Traffic has been horrendous for the past few years, since the construction of the DCUSA complex on a previously vacant lot, and the revitalization of the 14th Street Corridor that came around the same time.
The result has been crawling traffic, confused pedestrians, and limited parking. And the ongoing construction has made things impossible -- and impassible. Two-way streets have been temporarily turned one-way, and single blocks in the middle of busy stretches have been closed altogether.
One resident recently complained: "I've got cars backed up and leaning on their horns at all hours of the day and night in front of my house because cars and Metrobuses (especially Metrobuses, who seem to care less about things like traffic lights and 'don't block the intersection signs') continue to block the intersection and cause traffic to back up on Monroe."
The District Department of Transportation has put the intersection in the hands of a team of traffic control officers, recently profiled in the Washington Post, who have declared vehicular martial law. At most hours of the day, the yellow-jacketed teams are on hand to wave this car through, to stop that one, and to glare at rogue jaywalkers.
"You gotta have some guts," one of them told the Post. "You can't be scared. Because like a dog, they can smell fear."
The dogs of 14th Street will be thrilled when the construction crews are finally gone. Though residents are promised new curbs and sidewalks to go along with the gorgeous new fountain in the rejuvenated Columbia Heights plaza, the streets have been blocked for nearly two years.