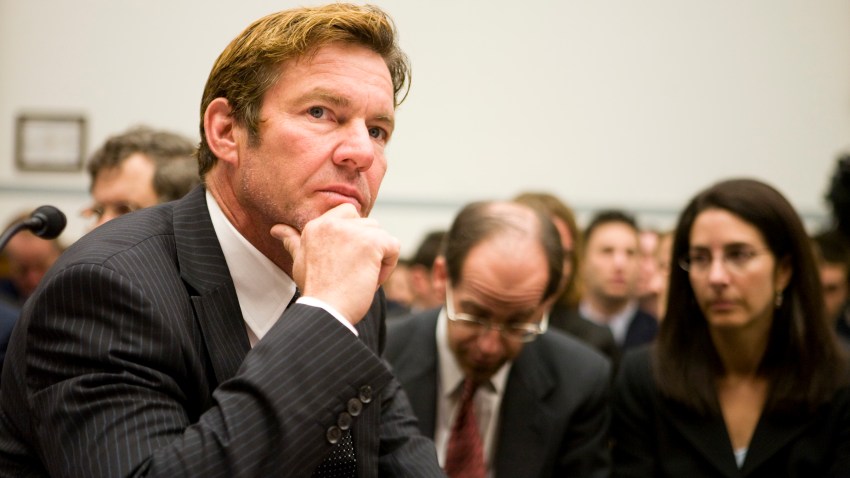 Actor Dennis Quaid was all smiles as he addressed a friendly crowd at the National Press Club Monday.
The actor-turned-activist has been on a long journey since the harrowing day in 2007, when a medical mistake almost took the lives of his 10-day-old twins at Cedars-Sinai Medical Center in Los Angeles. The newborns were supposed to get a dose of the pediatric blood thinner called Hep-lock. Instead, they were given two doses of Heparin, an adult version of the drug.
"While my wife and I were in the room, a nurse unintentionally gave our children 1,000 times the safe dosage," said Quaid. "We had no way of knowing that the potentially lethal dosage of Heparin was turning the blood in their tiny bodies into the consistency of water."
The children eventually recovered when an antidote was administered, but Quaid and his wife, Kimberly, were never the same. The 56-year-old actor is now an activist and speaks on behalf of patients' rights. He said he is not out to "denigrate" health care professionals.
"We don't have bad people," Quaid said. "We have bad systems."
Quaid has endorsed new recommendations from the "Safe Practices for Better Healthcare" report that was released by the National Quality Forum. He is co-author of the patient section of the report which details 34 practices available for immediate use by all U.S. hospitals and healthcare providers.
Quaid also announced the release of his new documentary "Chasing Zero: Winning the War on Healthcare Harm." The made-for television documentary will air on the Discovery Channel April 24.