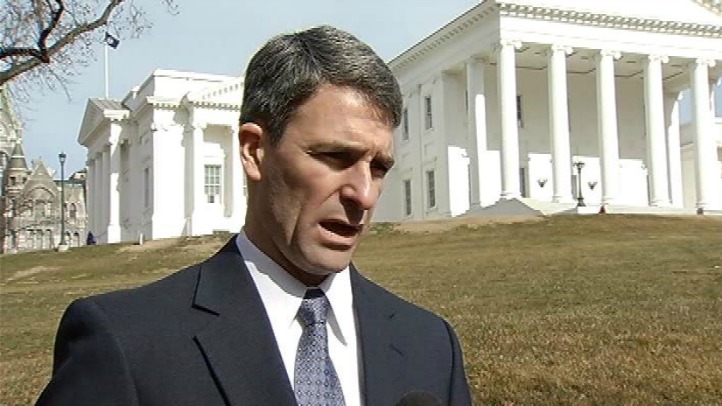 Democratic lawmakers on Thursday denounced Republican Attorney General Ken Cuccinelli's remarks in his new book about government programs like Medicare and Social Security.

The gubernatorial candidate's book, "The Last Line of Defense: The New Fight for American Liberty," will be released Feb. 12. But according to media reports on excerpts from the book, Cuccinelli writes that politicians bolster their power by creating benefits that make people dependent on the government.

"And once people are dependent, they feel they can't afford to have the programs taken away, no matter how inefficient, poorly run, or costly to the rest of society," Cuccinelli says in the book. He says benefit recipients will vote for those politicians over those who point to the fiscal calamity such programs are likely to cause.

Delegate Charniele Herring of Alexandria, chairwoman of the state Democratic Party, called Cuccinelli's remarks "very brazen."

"It's hatred toward those who need government programs to survive," she said.

Sen. A. Donald McEachin, D-Henrico, called the remarks "an attack on people of faith," noting that there are more than 2,000 Bible verses about the poor.

"These are not people who are lazy and shiftless," he said.

Cuccinelli campaign spokesman Jahan Wilcox said the criticism is baseless.

"It's unfortunate that Democrats are cherry picking a select passage to attack Mr. Cuccinelli," he said, adding that the full book makes clear Cuccinelli's support for Medicare and Social Security.
Copyright AP - Associated Press