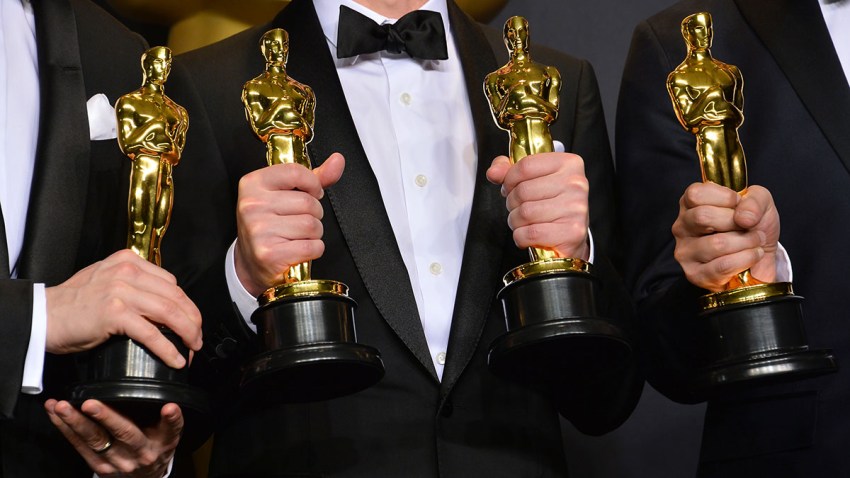 The 90th Academy Awards are set for Sunday at 8 p.m. Several restaurants, bars and lounges throughout D.C. are offering special food and drink menus for the event.
Bravo Bravo is hosting a watch party event that begins at 6 p.m. Admission is free for guests who RSVP online and $10 at the door on Sunday. There will be food and drink specials between 6 and 8 p.m. and bottle service in the VIP lounge upon request. The award show will be playing on 14 TVs and one large projector screen. A Facebook event for the viewing party describes the dress code as "chic elegant." Guests must be 21 or older to enter.
Location: 1001 Connecticut Ave. NW, Washington, D.C. 20036
The W Hotel will host a watch party scheduled to begin at 7:30 p.m. There will be movie-inspired drinks available to complement the hotel's specialty popcorn and champagne menus. The hotel is also offering a complimentary "glass of bubbles" throughout the welcome red carpet preview. The event is free but requires an RSVP.
Location: 515 15th St. NW, Washington, D.C. 20004
The Saint Yves nightclub and lounge is hosting an Oscars viewing event from 7 p.m. to midnight. The award show will be played on large projector screens. Discounted tickets are available, but prices will increase closer to Sunday. Appetizers will be served between 7 and 8 p.m., but dinner will not be available. Admission is 21+ and costs $20.
Location: 1220 Connecticut Ave. NW, Washington, D.C. 20036
The Ventnor Sports Cafe is set to host a watch party and movie trivia event from 6:30 to 11:30 p.m. The event will begin with trivia, which is scheduled to last about an hour and will include questions about past and future Oscar award winners. A special cocktail menu will complement food selections such as caviar. Tickets are required for admission.
Location: 2411 18th St. NW, Washington, D.C. 20009
Scarlet Oak Restaurant & Bar is hosting a viewing party from 7 to 10 p.m. Admission is free, and guests who attend will receive a complimentary glass of wine for RSVPing on Eventbrite. Free popcorn will also be available. Customers can take pictures in an Oscars-themed photo booth and register for raffles. Full food and drink menus will be offered.
Location: 909 New Jersey Ave. SE, Washington, D.C. 20003
The Looking Glass Lounge will host an Oscars watch party from 7 to 11 p.m. There will be several drink options available, and the guest who correctly guesses the most Oscar winners will win a prize.
Location: 3634 Georgia Ave. NW, Washington, D.C. 20010