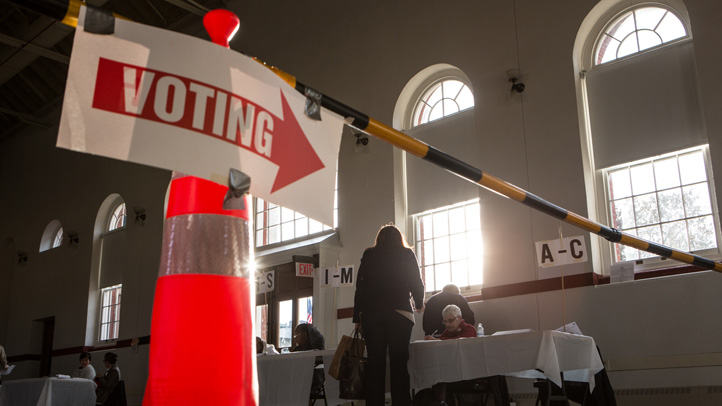 With the gubernatorial primary election just weeks away, time is running out to register to vote.
You have until 9 p.m. on June 3 to register to vote, change your party affiliation or update your address. Applications can be hand delivered to the local board of elections or mail in.
Voter registrations are available online or throughout Maryland at the following locations:
Local board of elections
Motor Vehicle Administration offices
State Department of Health offices
Local Department of Social Services offices
Offices on Aging
Division of Rehabilitation Services
Public institutions of higher education
Marriage license bureaus
Post offices
Public libraries
State Board of Elections
Applications can also be requested by phone at 1-800-222-8683.
If you have a Maryland driver's license or MVA-issued ID, you can also register to vote, change an address or change a party affiliation here.
The gubernatorial primary election will be held on June 24; the general election will be held on Nov. 4.
Early voting for the primary election will occur June 12 to June 19.
For more information, you can contact the State Board of Elections at 1-800-222-VOTE (8683) or visit www.elections.maryland.gov.