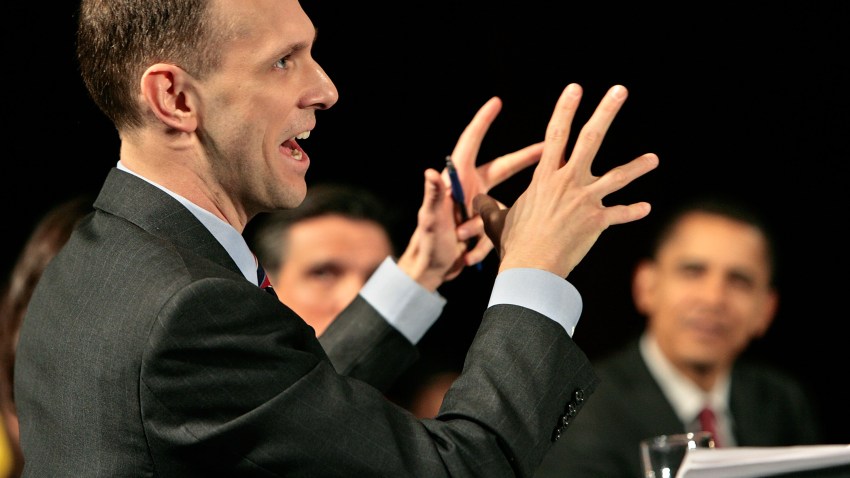 WASHINGTON -- So who's Washington's funniest celebrity? An economist.
Now that's funny.
Austan Goolsbee, staff director and chief economist of President Barack Obama's Economic Recovery Advisory Board, won the "Funniest Celebrity in Washington" at DC Improv Wednesday night. Apparently Dr. Sanjay Gupta is still unavailable.
Based on the few jokes we've heard from the event ("Take President Obama -- please, take President Obama." Really?), Goolsbee may have won because of his name alone.
The list of contestants was rounded out by, courtesy Famous DC:
Washington Times VP of Opinion Richard Miniter
Anna Mulrine of US News and World Report
Americans for Tax Reform President Grover Norquist
U.S. Rep. Jackie Speier (D-Calif.) (Aren't there any funny Rs out there?)
Washington Examiner editorial page Editor Mark Tapscott
Restaurateur Chef Geoff Tracy
WDCA-TV host Count Gore de Vol
Joe "The Plumber" Wurzelbacher
Sam Donaldson tossed the ceremonial first punchline -- and was at least a bit sexist according to Fish Bowl DC's tweeter. The blog attended the benefit for Stand Up For Kids -- tweeting throughout -- and found dark horse Larsen to be quite amusing and the Sarah Palin jokes to be plentiful.
Celebrities judging the event include the GEICO Gecko (awesome! -- no word yet on whether that Kiwi accent is real), Julie Mason and Gina Sacrapanti of the Examiner, Politico's Patrick Gavin and Chicago Tribune columnist Clarence Page.