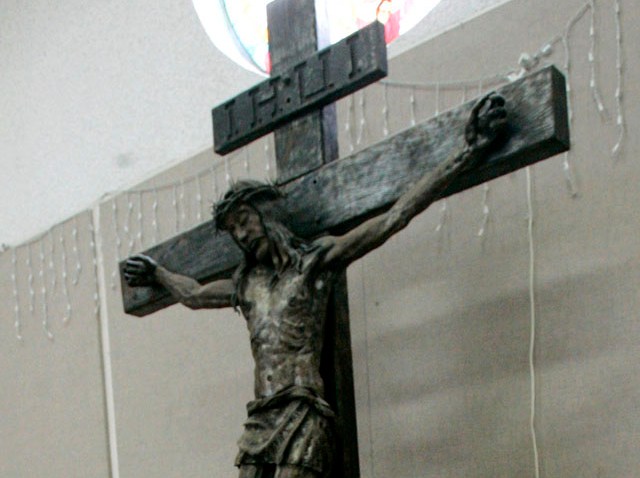 There is language that is appropriate for a town council meeting.
In Dumfries, the words "Jesus" or "Christ" are two words that are not, InsideNova reported.
Before the start of town council meetings, Dumfries traditionally has an invocation read to the assembled crowd.
This past fall, Dumfries lawmakers decided to put in writing just what could be said in the pre-meeting invocation. Executives said they drew from court decisions when they banned specific references to religion, InsideNova wrote. No "Allah," no "Buddha," and no "Jesus Christ."
That new policy did not go over well with many Dumfries residents. "As you can imagine, people who are strong in their faith do not care much for being told they cannot pray the way they want to,"Dumfries town manager Kim Alexander told InsideNova. "The majority of pastors had that response."
For 27 years, the council's invocation was given by Clyde Washington, a town council member who was also a deacon at a local church. After Washington lost his election bid, the rules for the invocation changed. Now, the town council is inviting pastors to give the invocation.
Few pastors, however, are willing to give invocations that are stripped of the name "Jesus Christ."
In the town's letter of invitations to pastors, they outline what kind of speech they are looking for.
"Your invocation should be 'non-sectarian,' meaning that the invocation should generally invoke the guidance of God as a Supreme Being but should not contain references that are peculiar to any particular religion, denomination or sect," the invitation letter says, according to InsideNova. "As examples, invocations should not include references to religious figures such as Jesus Christ, to images such as a crucifix, or to teaching from such sources as the Koran or the Book of Mormon."
Of 40 religious leaders invited to give the invocation to the Dumfries town council under those terms, only one said yes.
The town has since re-written its invitation letter to attract more participation, but the rule remains.