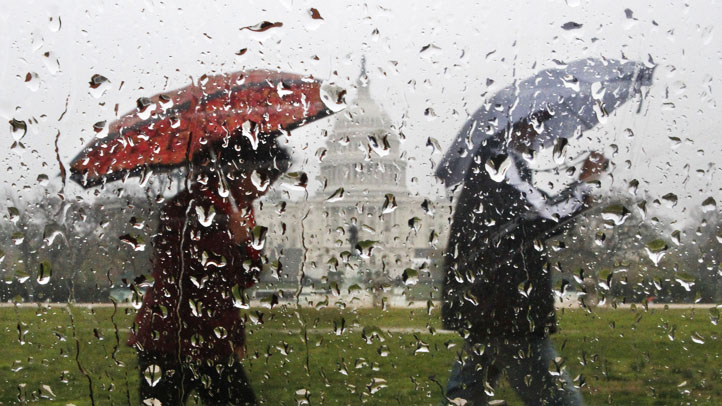 A powerful storm system sweeping in from the Great Lakes is prompting warnings around the region.
The National Weather Service issued a tornado warning for counties in northern Virginia, and a tornado watch across the entire Washington metropolitan area. That includes northern Virginia and counties in Maryland. A severe thunderstorm warning has also been issued for all counties surrounding Washington, with winds exceeding 60 mph expected.
In the Charlottesville region, the National Weather Service said tornado clouds have been sighted, and a tornado warning and a severe thunderstorm warning has been issued for that area.
For a map of the current severe weather alerts by county, click here.
In addition, a flash flood watch is on for the entire region. In anticipation of coastal flooding, the city of Annapolis has made sand bags available to residents. The city of Alexandria has taken similar measures.
Rain is currently falling over much of the region and will grow stronger as the day goes on. NBC4's Chuck Bell says that heavy weather should arrive before sundown. Thunderstorms with the possibility of hail is expected in the late afternoon through the early evening.
Saturday morning breezes will give way to gusting winds, blowing in the afternoon thunderstorms. There is also the potential threat of tornadoes arriving with that storm front, to the south and east of Washington.
In total, 1 to 2 inches of precipitaion will fall on Saturday.
Saturday's temperatures will be in the low 60's. NBC's Chuck Bell says that Sunday will be sunny and clear, but still windy.
You can watch the storm coming in on live Doppler radar by clicking here.