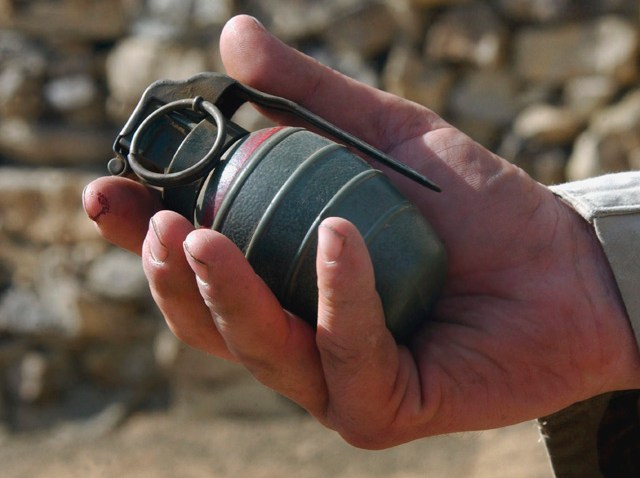 Unexploded ordinance is something more common in place like Afghanistan or Iraq.

But one man came across a hand grenade in the yard of a Richmond, Virginia home.

Paul Gendenberg was raking up leaves at a foreclosed home when he came across the grenade. At first, Gedenberg was not sure what the object was, and picked it up. But when the Vietnam veteran realized he was holding on to a hand grenade, he called the authorities.

A bomb squad was dispatched to take the explosive away. Virginia police blew the grenade up at a nearby landfill.
Copyright AP - Associated Press