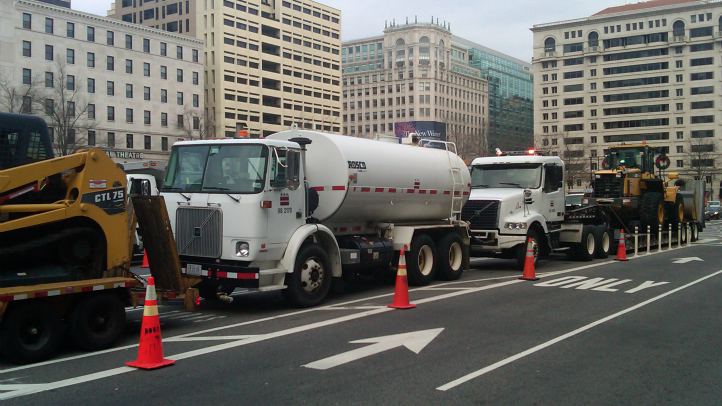 D.C. is doing all it can to be ready for snow this winter and avoid dangerous situations on the road, officials said.

Mayor Vincent Gray announced an aggressive effort to prepare for snow, including a new website for citizens to track snow plows.

Forty-five new trucks with plows are part of the new fleet to get into crowded residential neighborhoods, and 750 workers will be available for snow detail.

"We've got the vehicles, the people, the contracts in place to prepare us for snow events large and small," Gray said.

The new trucks have bigger payload for removing more snow, D.C. Department of Transportation Director Terry Bellamy said.

Gray said the city will decide school closings by the 11 p.m. news so parents can plan the night before.

City workers will be allowed to telework and employees will be released early, in stages or be told to stay put until roads are cleared.

City officials also will work more closely with the federal government to determine whether government employees should be dismissed from work or told to shelter in place during snow events.

The snow plan includes efforts to keep intersections clear.

"Because one of the big problems that we experienced, as you may remember, is that there is this blocking of the box," Council member Mary Cheh said. "Many of you sat at intersections for a half an hour."
Follow NBC Washington to get the latest news, events and entertainment anytime, anywhere: on air, online, and on Facebook // Twitter.