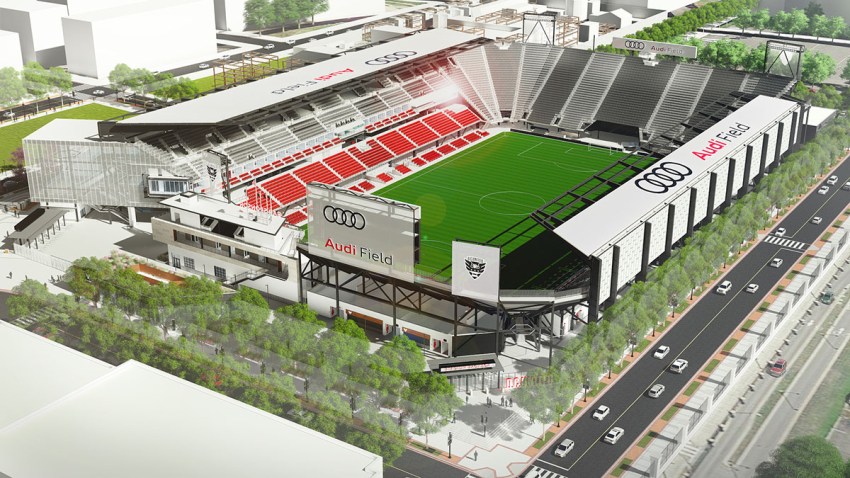 D.C. United announced today that the new stadium in Southwest D.C. will officially be named "Audi Field."
Audi Field is scheduled to open in 2018 and will host a variety of other sporting and cultural events, community events and concerts.
D.C. United said it plans to break ground on Audi Field in the first quarter of 2017. The stadium at Buzzard Point will have a capacity of 20,000 fans and will feature 31 luxury suites, a bike valet and 500,000 total square feet of mixed-use retail and residential space on site, according to a statement by D.C. United.
"Audi has transcended the automobile industry and fully embraced the culture of soccer, especially in MLS," D.C. United Managing General Partner Jason Levien said in a statement. "We couldn't think of a better partner to name our stadium and we look forward to forging extraordinary memories for years to come at Audi Field."
"With a globally recognized brand putting their stamp on the new D.C. United stadium, we move that much closer to more jobs and economic opportunity along the Anacostia – and further cement our status as the nation's sports capital," D.C. Mayor Muriel Bowser said in a statement.
D.C. United will continue to play this season at Robert F. Kennedy Memorial Stadium.