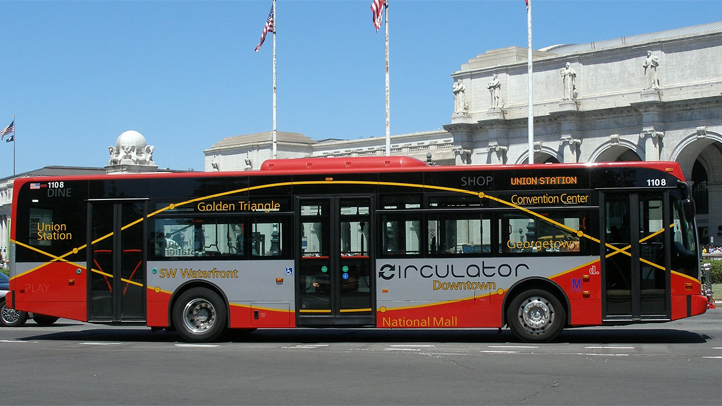 Riders of the Circulator will have a chance to weigh in on the system's possible expansion.

The district's Department of Transportation will host a semi-annual public forum on the bus service on Tuesday evening.

City officials have proposed expanding the Circulator with a new route serving the National Mall.

Rides on Circulator buses cost $1, and many of the routes include destinations popular with tourists, including Union Station, Georgetown, the National Zoo and Nationals Park. The buses arrive every 10 minutes.

Officials have also discussed the possibility of fare increases to fund expansion of the service, which is run by the city and not by the regional transit authority.
MORE ON NBCWASHINGTON.COM:
Copyright AP - Associated Press