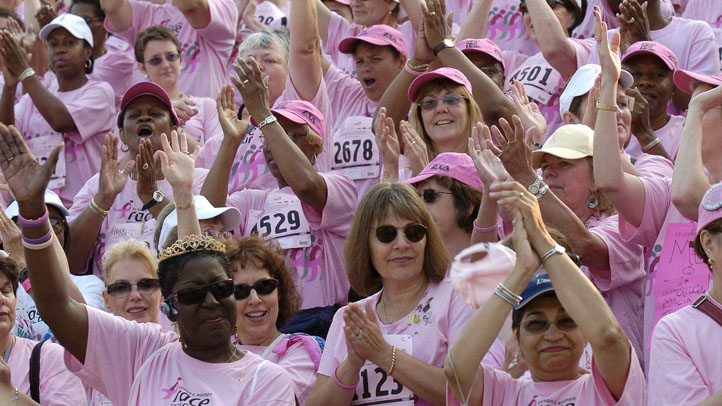 Thousands of runners have flooded downtown Washington D.C. in support of breast cancer awareness.

The Susan G. Komen race for the cure is on once again, and there are some things to know if you are trying to navigate the city on Saturday morning.

The following streets will be closed for the run:


- North on 7th Street, N.W. to Constitution Avenue
- West on Constitution Avenue to Virginia Avenue
- Northwest on Virginia Avenue to C Street
- Southwest on C Street to 20th Street
- South on on 20th Street to Constitution Avenue
- East on Constitution Avenue to 15th Street
- South on 15th Street to Jefferson Drive, S.W.
- East on Jefferson Drive, S.W. to 7th Street
- South on 7th Street to Independence Avenue, where they will disband

The race will end around noon on Saturday.

Metro says the stations that will be most affected by the crowds are Smithsonian, Federal Center SW, and Archives-Navy Memorial-Penn Quarter. Expect escalators and station platforms to be crowded with spectators and runners through the morning.