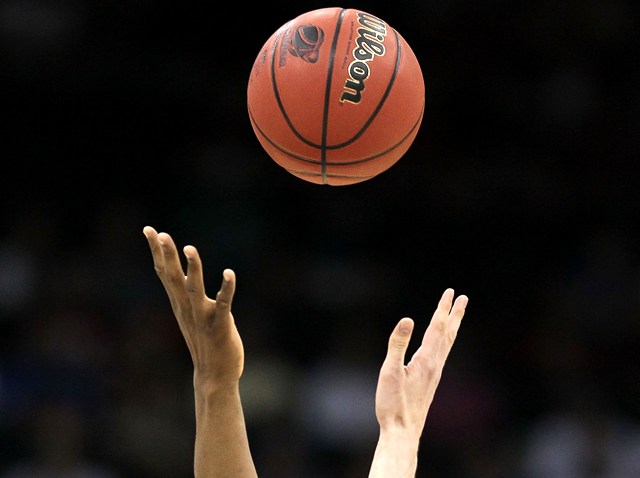 A seventh grade student was held out for a portion of a girls' basketball league game because she was wearing a headscarf.
After a discussion, the young woman was allowed to reenter the second half of a Mid-Maryland Girls Jr. Basketball Association game on Saturday.
The teenager, whose name league officials would not disclose, was playing for the Smithsburg team in Mount Airy. Teams in the league are not directly affiliated with public schools, but the rosters are made based on middle school sending districts.
The young woman was wearing a Muslim headscarf called a hijab, the Frederick News-Post reported.
Before the game began, a referee ruled that the headscarf presented a potential injury risk and barred the girl from entering the game. The parents of the young woman contacted a league official, Jim Shannon, about the decision.
"It's a safety issue," Shannon said, who makes the league's schedule and acts as a liaison with the referees. "The league plays the high school rules, and the referee just quoted the rules."
Shannon said that he called the referee during halftime and asked for an exemption to be made for the young player. Shannon said that the girl had played other games earlier in the season wearing the headscarf without incident, but this was the first game the team had played where Carroll County officials were officiating the game.
"These aren't high school kids, they aren't reaching up and dunking, and kids aren't trying to pull them down," Shannon said. When the girl's parents signed off on the potential safety risk of playing with the hijab, the referee allowed her to play in the second half.
"Nobody wants to step into the discrimination trap," Shannon said, "and that is truly not the issue."
The league was writing an exemption into their bylaws to address situations like this going forward, and were planning on spreading the word through their website.
Another adult who was not the girl's parent had an angry confrontation with the referee after the game. The Girls Jr. Basketball Association asked that any parents who have problems with officiating direct their complaints to the league, not the refs.
Institutions around the region have made extra efforts to accommodate religious beliefs in athletic venues. Last fall, George Washington University instituted a special swim session for Muslim women, when a drape would be hung to cover a glass door to the pool.