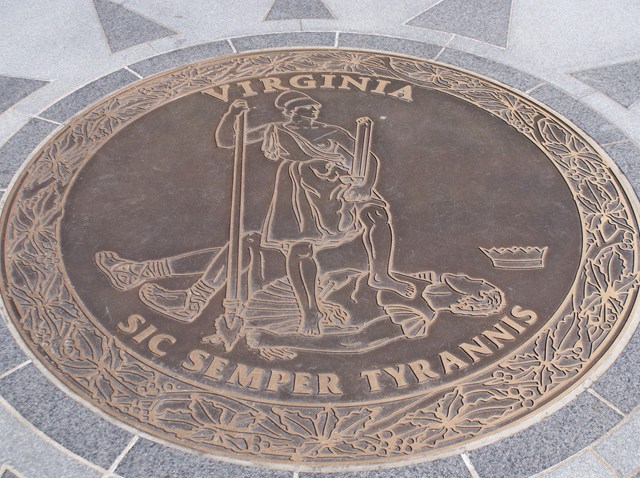 The Virginia State Bar has forwarded to key legislators the names of 10 judges and lawyers it considers qualified for the single vacancy on the state Supreme Court.

The General Assembly is expected to choose a successor to retiring Justice Lawrence L. Koontz Jr. during the legislative session that begins Jan. 12. If legislators are unable to agree on a successor before adjourning, which has happened before, Republican Gov. Bob McDonnell would make the appointment.

The candidates recommended by the state bar include four Virginia Court of Appeals judges, two circuit court judges and four attorneys, including Koontz's former law clerk.

Many of the candidates for the 12-year appointment also have been endorsed by other bar organizations. The opinions of these groups will be considered by the House and Senate Courts of Justice Committees, which are tasked with vetting judicial nominees and making recommendations to the full legislature.
``The perfect candidate is somebody who geographically represents an area not represented or underrepresented on the Supreme Court,'' said House courts committee chairman David Albo, R-Fairfax. ``It's someone who has been an accomplished lawyer for years, has lots of experience and has been a judge for a little bit.''

But perhaps the most important criteria, Albo said, is that the prospective judge ``will not rewrite laws, but just call balls and strikes.

``If you are an activist judge, you will not get the job,'' Albo said of the $183,839-a-year post. The emphasis on experience and a track record showing a lack of judicial activism would seem to favor sitting judges. Among those being considered are Virginia Court of Appeals Judges Randolph A.
Bales, Robert J. Humphreys, D. Arthur Kelsey and Elizabeth A. McClanahan.

Three of the current seven justices were promoted from the intermediate appeals court.

The circuit court judges are Pamela S. Baskervill of Petersburg and Joseph W. Milam Jr. of Danville.
All six judges evaluated by the Virginia State Bar's Judicial Nominations Committee were deemed ``highly qualified'' a rating the organization says is reserved for candidates who possess ``a level of qualification and distinction sufficiently greater than
the others.''

Also receiving that rating despite her lack of bench experience was Monica T. Monday of Roanoke, an appellate attorney who clerked for Koontz when he was on the state appeals court. The committee praised her as ``extremely analytical and conscientious with a serious work ethic.''

Three additional candidates were determined to be qualified: L. Steven Emmert of Virginia Beach, an appellate specialist who posts easy-to-understand analyses of court opinions on his blog; William E. Thro, a former state solicitor general now serving as legal counsel to Christopher Newport University; and Glenn A. Huff, a civil attorney in Virginia Beach.
The Virginia Bar Association _ which is not the same as the Virginia State Bar _ has recommended Kelsey, McClanahan, Baskervill and Milam. Guy Tower, the association's executive director, said
its evaluation committee does not interview candidates but talks to people who know them.
``They look at experience, judicial temperament, ability to do the job,'' he said. ``There's nothing unusual about the criteria: independent, intelligent fair.''
The Virginia Trial Lawyers Association also has weighed in, rating Emmert and Monday as ``highly qualified'' and Beales, Kelsey, McClanahan, Milam and Thro as qualified. The VTLA's recommendations were first reported by Virginia Lawyers Weekly.
Mary Kate Felch, who administers the legislature's judicial selection process at the Division of Legislative Services, said the Virginia Association of Defense Attorneys has recommended Beales,
Kelsey, McClanahan, Baskervill, Milam and Huff. She said last week she still had not heard from a few smaller bar associations.
The courts committees seek the advice of at least eight bar groups. The committees' interviews with candidates are open to the public, but the decision-making is still done mostly in closed
caucus meetings of the party that controls each legislative chamber.
With Republicans controlling the House and Democrats controlling the Senate, a deadlock is possible. However, selecting judges is a treasured legislative prerogative that lawmakers on both sides are loath to cede to the executive branch.
Virginia and South Carolina are the only states where the legislature chooses judges, according to the National Center for State Courts. In other states, judges are elected by voters or appointed by the governor, sometimes with input from a nonpartisan judicial nomination commission.
Copyright AP - Associated Press