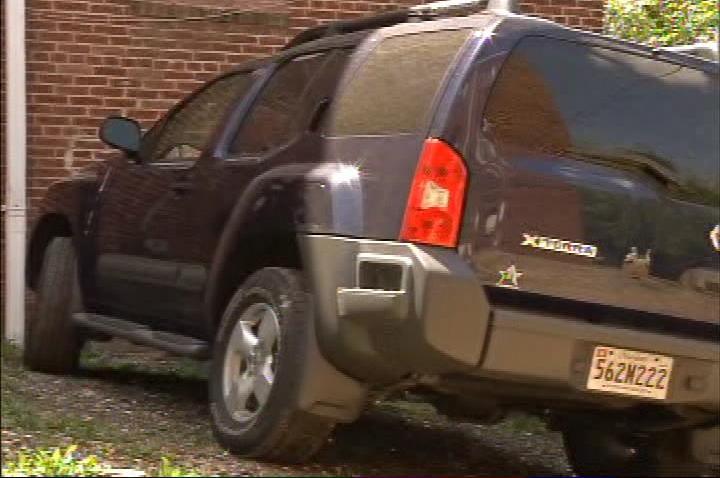 The car missing from a slain D.C. middle school principal's Silver Spring, Md., home was found in southeast D.C.
The body of 42-year-old Brian Betts was discovered Thursday inside his home in the 9300 block of Columbia Boulevard. Betts was the principal at Shaw at Garnet-Patterson Middle School in northwest Washington.
Investigators know that Betts was texting as late as 8 p.m. Wednesday night. His Facebook status from that evening said he was grilling out and having a cocktail.
He didn't show up for school Thursday morning, which was unlike him, his coworkers said. They said he would stand on the corner outside of the school each day and greet kids as they arrived for class.
When he didn't show, his coworkers became concerned. A couple of teachers went to his house and found his door unlocked. That's when they called police.
Police are calling Betts's death suspicious. His car, a dark blue Nissan Xterra that is usually parked outside his house, also was missing. It was found Saturday morning in the 3900 block of Fourth Street SE.
Betts, a former middle school assistant principal in Montgomery County Schools, was hand-picked by DC Schools Chancellor Michelle Rhee to turn the middle school around.
"Brian Betts had the courage to take on the leadership of a struggling, underachieving DCPS school," Rhee said in a statement. "He came in the 2008-2009 school year and he brought enthusiasm, love and high expectations for the 300 students at Shaw Middle School at Garnet-Patterson. He was an inspirational leader for the teachers and for the students, and that leadership was bringing results. He knew what the children under his care were capable of, and he was determined to show them how to get there."
D.C. Council Chairman Vincent Gray opened a Saturday morning hearing on the education budget with a moment of silence for Betts.
Betts was known to have great relationships with his students -- always willing to listen.
"I especially feel for the young people whose lives he touched," Gray said. "The comments they have shared and tears they have shed are public displays of their admiration and respect for Principal Betts. The outpouring of grief is evidence that he reciprocated these feelings, as he focused on shaping their success."
Montgomery County Schools Superintendent Jerry Weast said his district is shocked by Betts's death.
"Brian was an outstanding educator who was able to forge strong, lasting relationships with his students and his colleagues," Weast said in a statement. "During nearly 20 years at MCPS, Brian had an enormous impact as a teacher at three of our schools and an assistant principal at Loiederman Middle School, where he served as the coordinator for the magnet program. By all accounts, he was continuing his tremendous work at Shaw Middle School in Washington D.C."
A vigil for Betts was planned for 8:30 p.m. Saturday at Loiederman. A vigil was held Friday night at Neelsville Middle School in Germantown, Md., where he worked before Shaw.
Betts' home was the scene of a double-murder in 2002. Then-home owner Greg Russell and his 9-year-old daughter, Erika Smith, were shot and killed in their home. Anthony Kelly was found guilty of murdering both of them.
Anyone with information is asked to call homicide detectives at 240-773-5070.