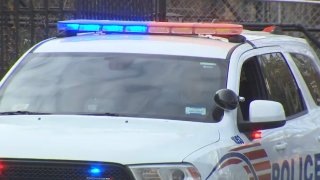 A D.C. police officer was arrested for alleged child sex abuse, according to the Metropolitan Police Department.
Charles Johnson II, 28, allegedly sexually abused a girl multiple times between January 2020 and September 2021, police said.
He is charged with two counts of first-degree child sex abuse.
Johnson has been on the force since 2019, police said. His police powers have been revoked, and he is on administrative leave.