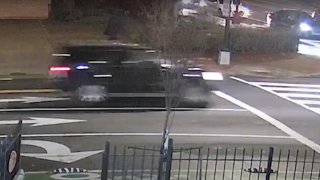 Two drivers hit and killed a man walking on New Jersey Avenue NW on Thursday and both drove off, police say. New surveillance footage shows the vehicles still sought by police.
Joseph Robinson, of no fixed address, died after he was hit twice, police said. He was 52.
According to the initial investigation, Robinson was walking northbound "in the roadway" near New York Avenue when he was hit at about 8:20 p.m. Thursday by a dark-colored SUV that also was headed north. 
A dark-colored sedan then hit Robinson a second time.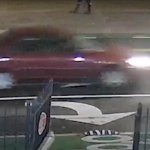 Both drivers ran a red light and fled the scene, police said.
DC Fire and EMS responded and took Robinson to a hospital, where he died.
Police asked members of the public for help identifying the vehicles seen on surveillance footage.
Anyone with information is asked to contact police. A reward is available.