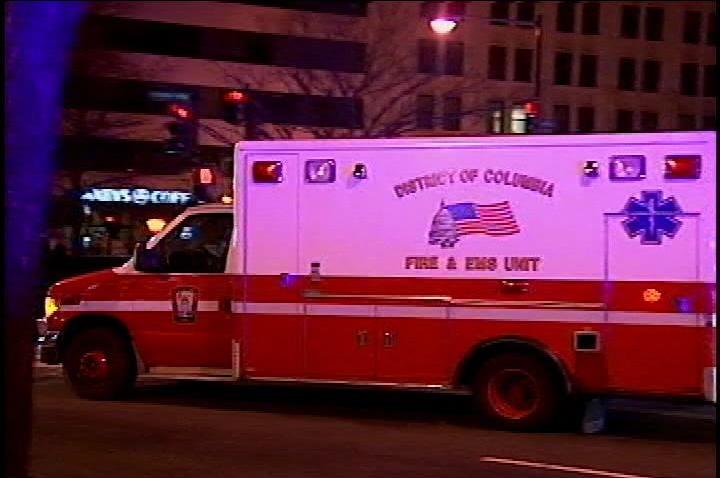 D.C. Police are investigating a fight that sent five men to the hospital in Northwest D.C. early Sunday morning.
Initially, police received reports of three separate stabbing incidents, but further investigation determined that the men's injuries stemmed from the same incident.
Shortly after 1 a.m., police received three separate reports. One said that two men were stabbed in the 1400 block of K Street, Northwest, while another report said that a man was attacked at the intersection of 15th and L Streets. A third call to police reported four men stabbed in the 1400 block of L Street, Northwest.
Investigators now say that a fight broke out in the 1400 block of L Street, Northwest. During the fight, four men were stabbed, while a fifth man suffered an non-stabbing injury. Investigators say that some of the injured men may have walked to nearby locations before calling police, which would have led to initial confusion over the number of stabbing incidents and people wounded.
All of the injured men were conscious and breathing, and were transported to local hospitals. Their injuries were not considered to be life-threatening.
D.C. Police say that they are looking for two men in relation to the stabbings. They are believed to be armed with knives.
Stay with News4 and NBCWashington.com for more on this developing story.