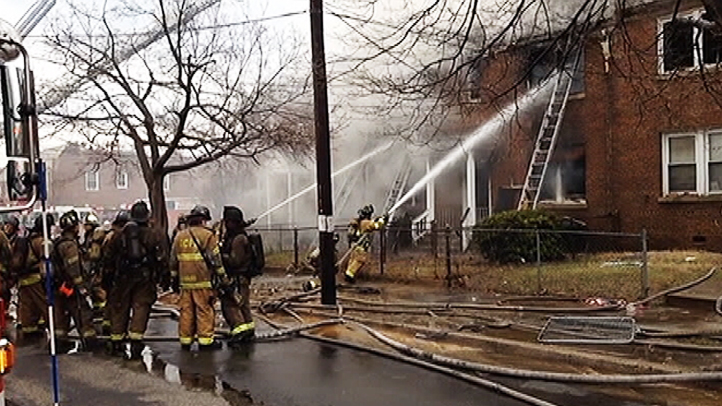 The victims of a fatal apartment fire in Southeast D.C. earlier this week have been identified as Glenn Morris Williams, 51, and Diane Toogood, 56.

Their bodies were found following a fire at a two-story apartment building Tuesday.

Firefighters arrived at 1704 R St. SE to find the building fully engulfed in flames and were forced to retreat when the fire became too intense. When they re-entered the building after the blaze was extinguished, they found the bodies of two people inside.

The cause of the fire is still under investigation, but authorities said the building was blighted and appeared to have been occupied by squatters.

Police say neither victim had a fixed address.
Copyright AP - Associated Press