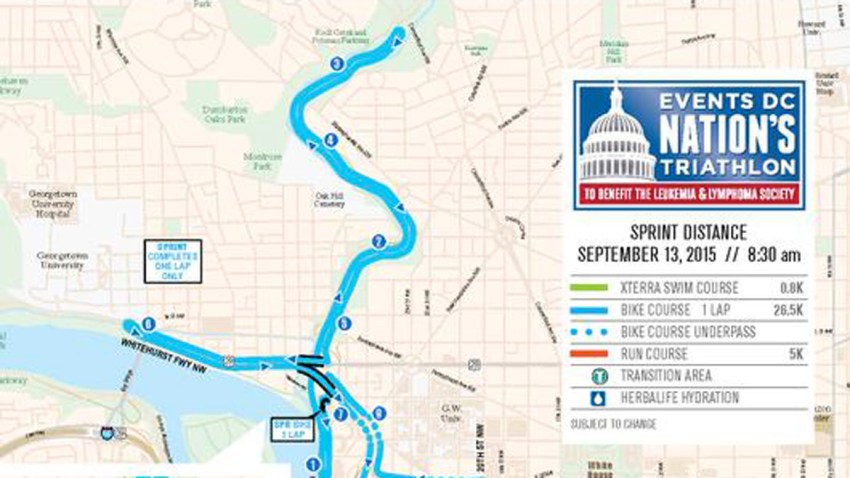 Officials in Washington are preparing for the 2015 Events DC Nation's Triathlon, which is being held in the city this weekend.

Sunday's race benefits the Leukemia and Lymphoma Society. The event includes a 1.5 kilometer swim in the Potomac River, a 40 kilometer bike course and a 10 kilometer run. The event begins at 7 a.m. and will result in the closure of streets near the National Mall, the Tidal Basin, Potomac Park and Rock Creek Park.
The Nation's Triathlon is Sunday. The course map is attached. pic.twitter.com/dWkiYeiLjv — DC Police Department (@DCPoliceDept) September 12, 2015

The road closures started at 6 a.m. and last through midday hours. Officials say motorists should have alternate routes in mind.

This is the 10th anniversary of the race.
Copyright AP - Associated Press