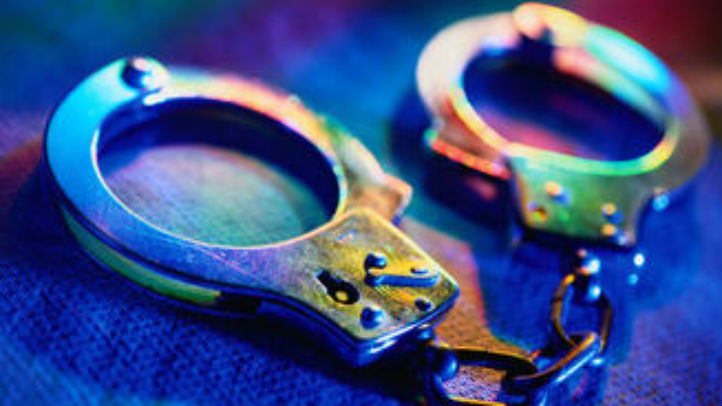 A Stafford man faces multiple charges after he broke free from deputies trying to take him into custody and led officers on a high-speed, two-county chase while driving handcuffed, authorities say.

The Spotsylvania County sheriff's office said in a press release that 26-year-old Traveyan Lee
Chambliss was being placed in the back of a patrol car Thursday for a probation violation when the felon broke free from two deputies and ran to a waiting vehicle.

They say Chambliss, who was handcuffed behind his back, got into the driver's seat of a white Chevrolet Impala and then stepped on the gas as 28-year-old Carolyn M. Henderson of Stafford steered the getaway car. Authorities say the Impala struck the two deputies while leaving the probation and parole office's parking lot.

Authorities tracked the car into Caroline County because it was equipped with On-Star. A deputy there began pursuit, and the Impala reached speeds of more than 120 mph on northbound U.S. 301, police say.

Caroline County Sheriff Tony Lippa says spike strips were laid down and flatted the car's tires south of Bowling Green, but the vehicle continued traveling at 80 mph. When the vehicle finally came to a stop, Chambliss and Henderson ran away but were apprehended.

Authorities say Chambliss is charged in Spotsylvania with escape with force, assault and battery of a law enforcement officer, resisting arrest and a probation violation. Charges in Caroline are pending. He was being held without bond at Rappahannock Regional Jail.

Lippa says Henderson was treated at a hospital for injuries that occurred when she jumped from the moving vehicle. She is charged with assault and battery of a law enforcement officer and aiding and abetting escape in Spotsylvania, as well as felony eluding and driving without a license in Caroline. She was being held without bond at the Pamunkey Regional Jail.
Copyright AP - Associated Press