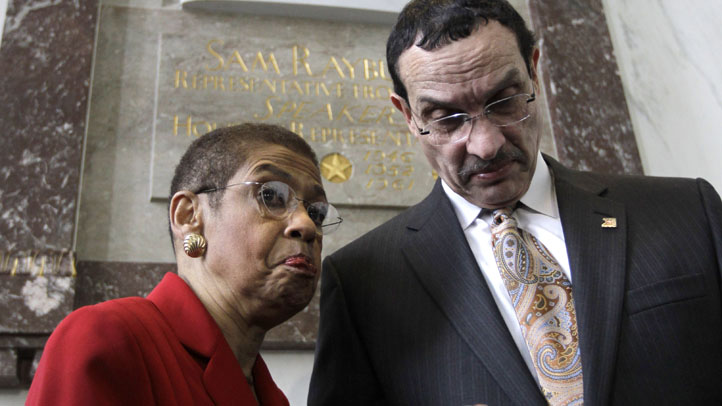 The clock is running out for "fiscal cliff" negotiations and Mayor Vincent Gray and Del. Eleanor Holmes Norton are getting a bit anxious.
At a press conference Thursday, the two leaders warned that the District would lose $110 million if the federal government goes over the cliff and automatic spending cuts are enacted. D.C. has a large number of federal employees and contractors and aspects of the city's budget are intertwined with the federal budget.
Specifically, Gray said the District would lose about $50 million in sales and income taxes revenue (thousands of people could lose their jobs) and another $60 million in federal funding.
Gray and Norton said this would cripple the economy and could trigger another recession in the District.
But as the Washington Post pointed out, this heeding may be a bit overblown. The D.C. government is pretty flush—it posted a $140 million surplus at the end of the year—and economist Alice Rivlin recently said regional fears of a "fiscal cliff" plunge were overstated.
iN OTHER NEWS:
* List of the lobbying groups that spent the most in Maryland in 2012
* Norton wants back her right to vote in the House's Committee of the Whole
* Gray calls for more beat police after Capitol Hill killing
* Expect big money in Virginia's gubernatorial race

* P.G. bill would require turf fields at all high schools
* Soft-shell crab nominated as Maryland state sandwich
* Uranium debate divides small town of Chatham, VA.
* Barbara Lett Simmons, District rights advocate, passes away
* D.C. prosecutor Ronald Machen temporarily returning to Silver Spring home
* Va. lawmakers target exploitation of elderly