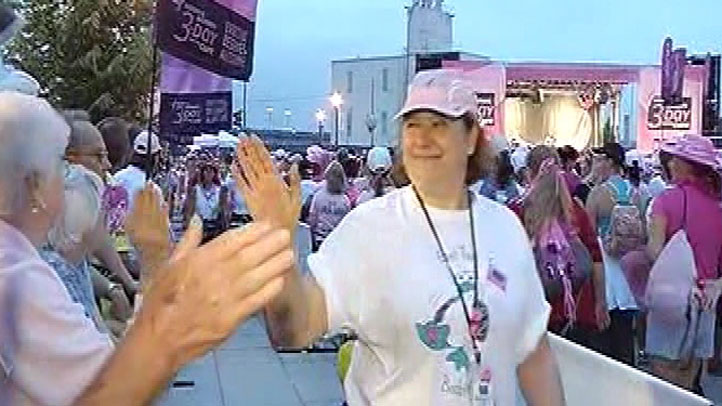 The 3-day walk to raise money for those fighting breast cancer concludes Sunday.

Organizers said over 2,500 women and men walked 60 miles since Friday, participating in the 3-Day for the Cure event.

Covering 20 miles a day, participants slept in tents on Friday and Saturday nights, in their journey from Nationals Stadium on their way to the closing ceremony at the Washington Monument.

The Komen foundation said this weekend's march netted over $7 million for breast cancer research and community-based breast cancer education programs.

To find out more about the Komen foundation and the next march, scheduled for October, click here.