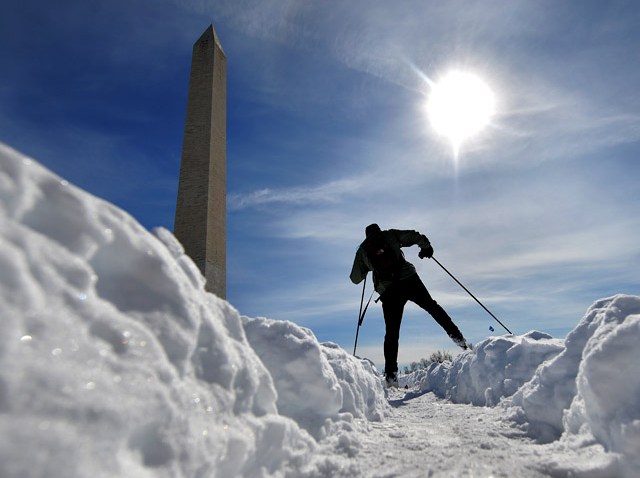 The East Coast has been catching a lot of flak for the way we have reacted to natural disasters recently.
Of course, it isn't every year that our area experiences an earthquake and a hurricane in the same week. But apparently, we here in the Washington area have thinner skin than everyone else.
The Farmers' Almanac has given the D.C. metro region the dubious title of the Biggest Weather Wimps for being the town that is most likely to shut down for both snow and rain.
D.C. was followed on the Almanac's list by Chicago, Atlanta, New York City, Los Angeles, Dallas, Boston, New Orleans, St. Louis and Buffalo.
The reactions to the earthquake and Hurricane Irene are good examples of why D.C. ranked No. 1, editors say. But what really earned the title was 2009's Snowmageddon.
Some forecasters however, aren't too happy about the distinction.
"We have lots of demanding weather here: snowstorms and hurricanes and high heat," Andy Woodlock, lead forecaster for the National Weather Service in the Washington-Baltimore area told the Washington Examiner. "And to say that anybody's wimpy or anything like that is just rough to say."
The almanac says weather for this winter will be stormy and wet with above normal temperatures. And just in case you're wondering, the Almanac is accurate about 75 percent to 80 percent of the time.
But while the Almanac seems to be good a predictions, it is apparently not ready to tell us for sure that the world is going to end in 2012.