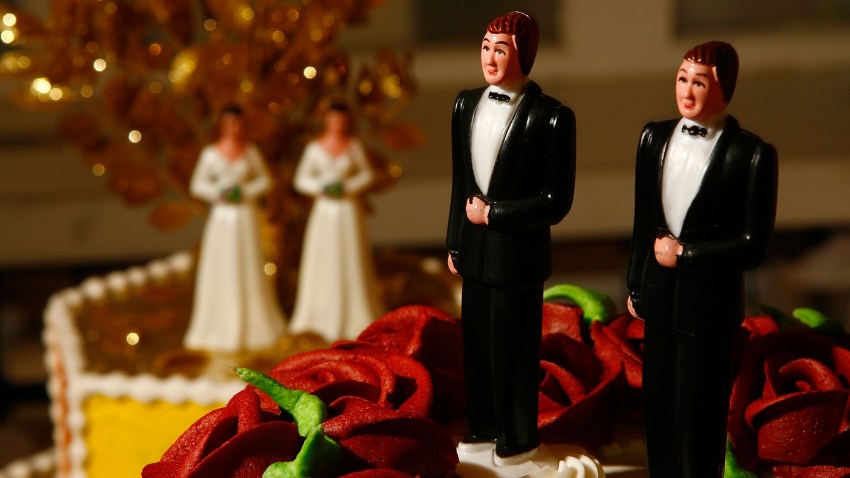 With the passage of New York's same-sex marriage bill this week, Maryland could be the next state in line for a law recognizing gay marriage.
"Maryland is definitely one of the top states we expect to follow New York's lead in allowing everyone the same right to marry the person they love," said Michael Cole-Schwartz, from the Human Rights Campaign. HCR is a leading LGBT rights group in the nation, and was one of several civil rights organizations advocating for same-sex marriage in New York.
Cole-Schwartz said that the new law in New York will help ease the passage of similar bills in other states, like Maryland. "New York has now doubled the amount of Americans who live in a marriage equality state," he said, "so from a public education perspective, you're going to see a lot more married same-sex couples proving that no one is harmed by marriage quality, but those families are made stronger and more secure."
Equality Maryland, one of the state's major advocates for the LGBT community, while encouraged by the vote in New York, was tempered in their response. The group released the following statement:
"Equality Maryland looks toward the future of marriage equality as New York becomes the sixth state, along with the District of Columbia, to recognize gay and lesbian couples as full and equal citizens. It's time that Maryland joins the ranks of states who favor marriage equality for all loving and committed gay and lesbian couples."

A bill that would have made same-sex marriage legal in Maryland made its way through this spring's General Assembly. The law passed the Senate but got stalled in the House of Delegates, never getting scheduled for a vote. Md. Gov. Martin O'Malley pledged his support for the measure, but was criticized by some for not campaigning earlier to shepherd the proposal through the legislative process. Failure to pass this spring means the law will not get a chance to come up for vote until next year.

Further up the coast, Rhode Island came close to passing a same-sex union bill. Like in Maryland, the measure passed through one chamber of the General Assembly, but stalled in the other. The legislation remains in the Senate Judiciary Committee without a scheduled vote. Rhode Island's General Assembly will conclude next week.

A recent Pew Research Center Poll found that the majority of Americans believe that homosexuality should be accepted, and society is equally split on whether gays and lesbians should be allowed to marry legally.