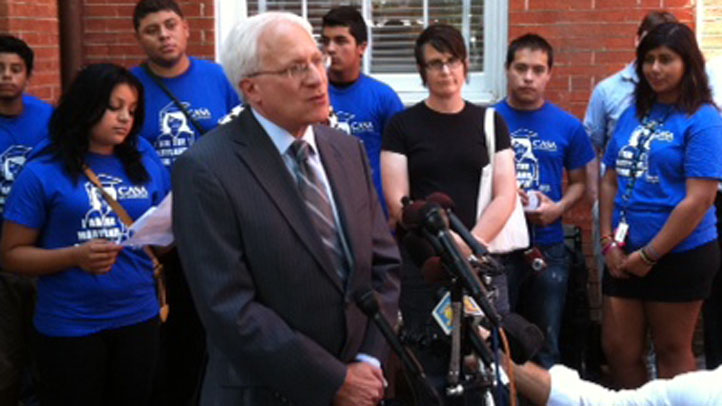 When Maryland's legislature passed a law called the Dream Act allowing undocumented immigrant students to pay in-state college tuitions, opponents vowed to repeal the bill.

Now Dream Act advocates want to challenge the challenge.

A petition has been circulating to force a referendum on the immigrant education bill, which has forced a suspension of the law. The Baltimore Sun reports that the petition drive has collected nearly double the number of signatures it needs to force a referendum.

CASA de Maryland, an immigrant advocacy group, now plans on suing to invalidate some of the signatures. From the Baltimore Sun:

Joe Sandler, an attorney hired by Casa, said at a news conference this morning that the petitions generated by the website MDPetitions.com should not count because the computer fills out some voter information. He also says that the Maryland Dream Act should be viewed as an appropriation, a type of law that can not be petitioned to ballot.

Maryland's Dream Act was signed into law by Gov. Martin O'Malley on May 10.