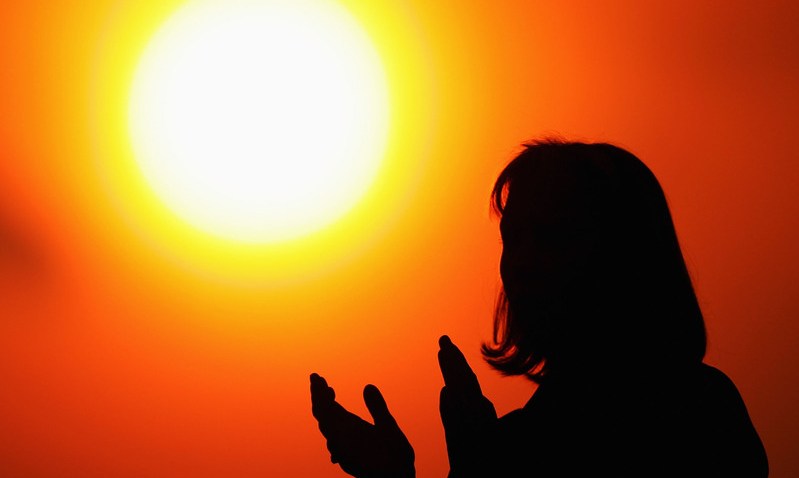 In Dupont Circle today, a bank's thermometer read 97 degreees. To help cope with the heat, shorts and flip flops made early appearances. Even our four-legged friends found ways to cool off by jumping in the fountain.
"It's great. We've waited all winter for this," said Thomas Spande. "It's a lot better than February."
It's only April but already it feels like summer with tulips in full bloom and the streets of D.C. packed with people trying to soak up the sun.
"I grew up out west, so I love the snow, I love all seasons, but this weather here is gorgeous," said Annette Peterson.
The
Georgetown
waterfront was also a popular spot with plenty of outdoor seating and cool beverages to go around.
So what's the best thing to do when it gets hot outside like this?
"Definitely outdoor activities -- anything that involves being active," said
Andrea Bustamante
Capt. Bill Ross
welcomes the early warm weather because it means a head start to his river tour business.
"As long as the sun's out, people are out walking around trying to get rid of that cabin fever from that terrible winter we got. It helps immensely," said
Ross
.
But at the University of the District of Columbia in Van Ness, the heat was just too much to handle. After students suffered through unbearable temperatures for most of the morning, the school decided to cancel classes for the rest of the day.
Junior Gina Rose said instead of air conditioning, it felt like the heat was coming up through the vents.
"It was really blazing hot," said Rose. "Classrooms are unbearable, too. Everyone is out in the courtyard just having fun talking to everybody because it's so hot."