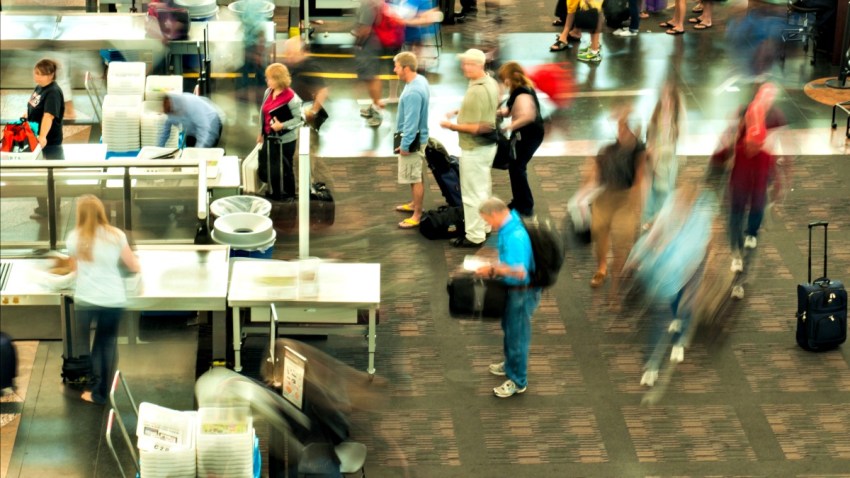 D.C. Del. Eleanor Holmes Norton wants to make going to the airport less of a hassle for Distrist residents.
Norton will be meeting with top Transportation Security Administration officials soon because of continuing problems D.C. residents are having when trying to use their D.C. driver's license for identification, particularly at airports, Norton's office said in a statement Tuesday.
"We may not be a state and we may not have a vote in Congress, but we pay taxes to the United States," Norton said. "At the very least, we should be recognized as part of the United States by our own Transportation Security Agency and by each and every state and locality."
The announcement comes less than two weeks after WFTV Correspondent Justin Gray took to Twitter to discuss a TSA agent not recognizing his D.C. license.
. @TSA Agent in Orlando never heard of "District of Columbia." Demanded passport because he didn't believe my drivers license was from US!? — Justin Gray (@grayjustin) July 12, 2014

. @mco should be concerned @TSA agent on duty thinks "District of Columbia" is foreign country. It's a bizarre place but passport not needed — Justin Gray (@grayjustin) July 12, 2014

According to Gray, the agent did not recognize D.C. as a state and demanded a secondary form of identification.
Back in February, News4's Jackie Benson reported that a D.C. woman flying home from Arizona was also questioned about the validity of her D.C. driver's license.
Ashley Brandt says she and her boyfriend were on their way home to D.C. at the Phoenix airport when a TSA agent declined to accept her D.C. driver's license as a valid form of identification.
"I got a little nervous," Brandt told News4. "I just wasn't sure if the TSA didn't think it was a valid ID or it was because D.C. wasn't a state."
Brandt said the man asked for her passport, which she did not bring. Brandt made it home without any delays.
In response to the incident, a spokesperson for the TSA told News4, "A valid Washington, D.C. driver's license is an acceptable form of identification at all TSA checkpoints."
But airports aren't the only places D.C. residents are having problems.
Travis Mitchell, a 25-year-old D.C. resident, was prohibited from buying alcohol in his home state of New Hampshire earlier this month because D.C. isn't one of the 50 states.
According to New Hampshire state law, businesses that sell alcohol can accept a driver's license with photo identification from any of the 50 states and the provinces of Canada, but not the District.
Norton said that D.C. is "trying our best to become the 51st State, but being the District of Columbia, the nation's capital, should be enough."
Norton, the District's representative in Congress, said she appreciated that New Hampshire Governor Maggie Hasan looked into the matter and that the New Hampshire Liquor Commission issued a statement stating D.C. driver's licenses were acceptable.
A date for Norton's meeting with TSA officials has not been announced, but the Congresswoman says she is "looking forward to a sit-down meeting ... to find a permanent solution to this problem."