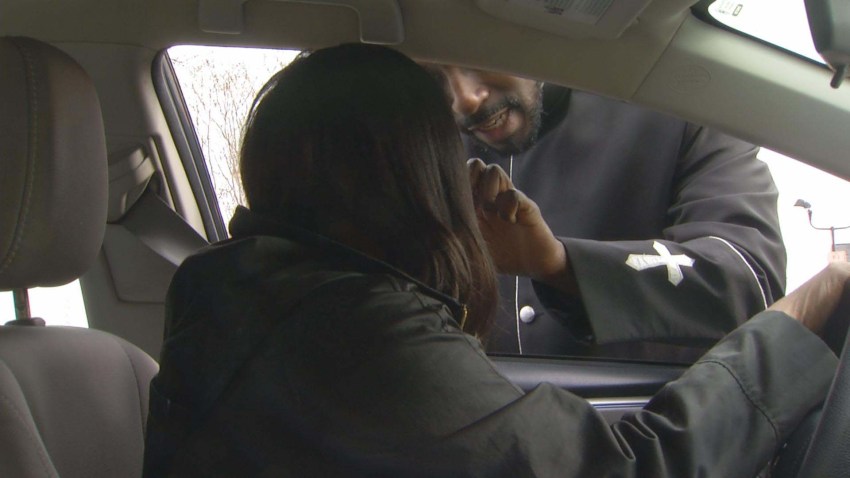 No time to attend an Ash Wednesday church service?
A number of churches in the D.C. area are offering ashes on a drive-thru or walk-up basis.
The Rev. Dominique Peridans administered ashes Wednesday morning on the sidewalk outside The Church of the Ascension and Saint Agnes in downtown D.C. He said parishioners appreciated the on-the-go option.
"We understand that God meets us wherever we are, so we want to be instruments of that," Peridans said.
He said people on foot, cyclists and drivers all stopped to observe the first day of Lent.
Peridans was set to offer ashes outside the church later in the day, from 4:30 to 6:30 p.m.
In Alexandria, Virginia, Alfred Street Baptist Church offered ashes on a drive-thru basis. Ministers gave out ashes at noon and were set to do so again at 6 p.m.
Other churches that provided ashes-on-the-go include The Church of the Good Shepherd in Vienna, Virginia, and Christ Church Episcopal in Alexandria, Virginia.