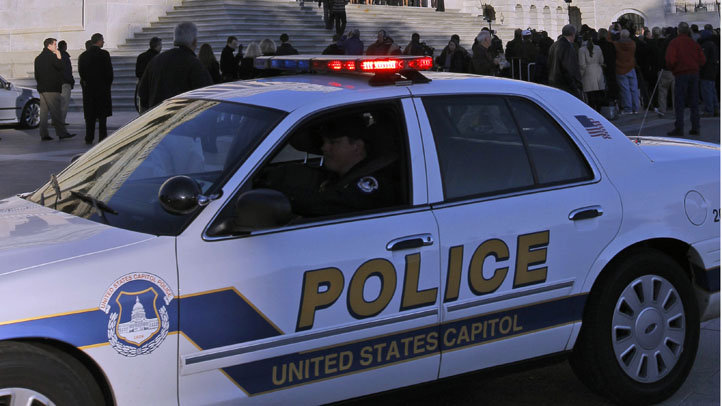 The police officers responsible for Capitol Hill are engaged in some friendly competition - involving their squad cars.

The U.S. Capitol Police, in the process of a fleet redesign that officials believe will save money while also producing sleeker-looking cars, is entering its new vehicles in a national design competition.

"We're proud of our design. We want it to be shown out to everyone. We want the public to be proud of it. It's a bold new look," said Marcelino Santos, manager of the Capitol Police vehicle maintenance division.

Capitol Police officers patrol the area in and around the U.S. Capitol building and protect members of Congress and their families.

The new design isn't especially radical but would be noticeable to anyone familiar with the Capitol Police car.

The blue stripe that runs the length of the car is now considerably darker, more closely matching the uniform color of the officers and the department's original look, and outlined in bright gold trim. The word "police'' on the side of the car is emblazoned in gold-colored, upper-case writing, uninterrupted by any other graphic or lettering.

The strobe lights on the roof have been replaced with LED light bars that are brighter and longer lasting - but also less expensive. And the police force's website is now included on the outside of the car as well.

The police are in the second year of a three-year phase-in that will replace their roughly 200 cruisers with the new design. The motorcycles already have the new design.

The Capitol Police has entered its vehicles in three different categories of a contest run by Hendon Publishing Company, which publishes law enforcement trade publications. The categories are: best motorcycle, best specialty vehicle, and best vehicles for federal and state agencies. To see all of the entries click here.
Copyright AP - Associated Press