A building partially collapsed in Northeast D.C. Sunday afternoon, taking down a street pole and sending piles of bricks into a roadway.
D.C. Fire and EMS said the building collapsed at Fenwick Street and Gallaudet Street NE.
No one was trapped or injured, fire officials said.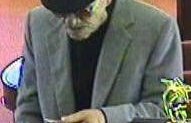 The "building was being converted from an old tomato packing plant into something else," fire officials said.
The fire department believes strong winds may be to blame.
It appears the collapse took down a power line, but it's not known if power has been affected in the area.
Local
Washington, D.C., Maryland and Virginia local news, events and information
Large portion building collapse - NE Washington - so far no indication of anyone trapped or injured pic.twitter.com/nNhh7X5CL0 — DC Fire and EMS (@dcfireems) May 15, 2016