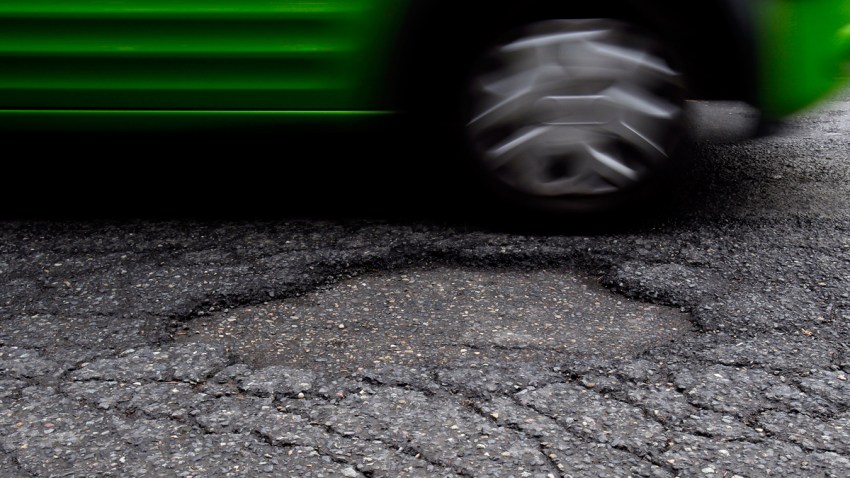 Officials in Washington are beginning their annual campaign to fill in potholes.

D.C. Mayor Muriel Bowser and District Department of Transportation Director Leif Dormsjo will launch this year's "Potholepalooza'' campaign Wednesday. Officials say that during Potholepalooza, the District Department of Transportation will work to repair identified potholes within 48 hours instead of its normal 72-hour response time.
This is the city's seventh Potholepalooza. Officials say they expect to fill some 12,000 potholes this year.
D.C. residents are encouraged to report potholes to the city by calling 311, reporting online at 311.gov, tweeting at @DDOTDC, emailing potholepalooza@dc.gov, reporting via the DC311 app, or reporting via the campaign's Facebook page, here.
Copyright AP - Associated Press