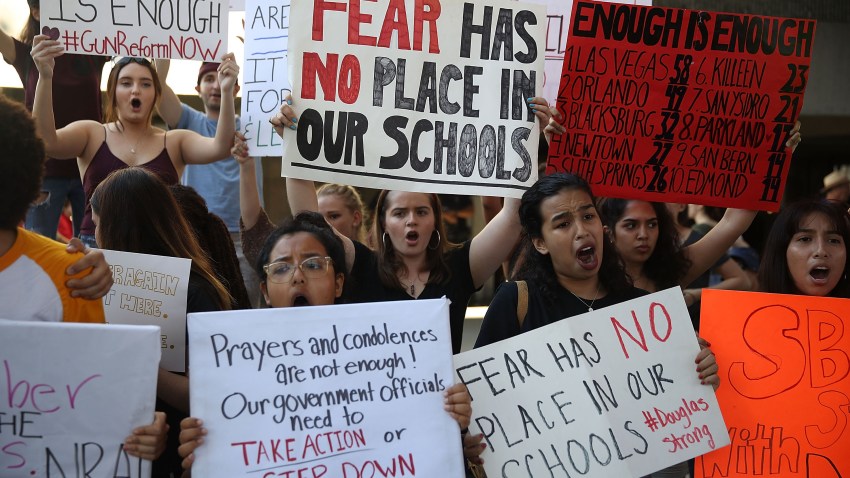 Seventeen teenagers from the D.C. area will lay down on the ground outside of the White House on President's Day to represent the victims of the deadly shooting at a Florida high school and demand changes to gun laws.
The group, Teens for Gun Reform, is holding the "lie-in" for three minutes beginning at 12:15 p.m. Monday.
"We have organized this protest in solidarity with all of those who were affected by the horrific school shooting in Florida last Wednesday. We call on President Trump and leaders from both parties to finally act in the interest of America's youth and end these tragic mass shootings! It is imperative that American children are safe in their classrooms, churches, malls, movie theaters and streets!" the teenage organizers said in a news release.

Democratic Congressman Don Beyer (Va.) is also planning to take part in the protest. Beyer is an advocate of gun control legislation.