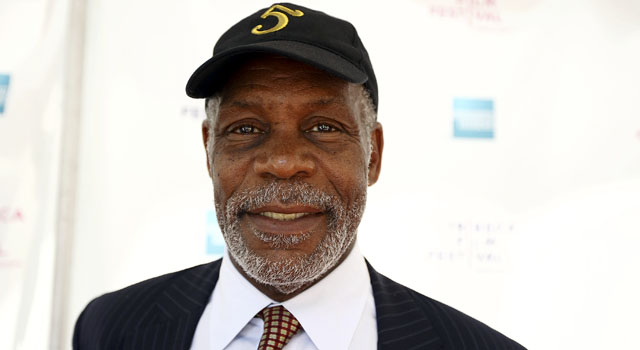 A day after thrilling kids while speaking up for literacy, actor Danny Glover irritated police while speaking up for mistreated workers.
Glover and 11 others were arrested during a labor union protest at the Sodexo headquarters in Gaithersburg, Md., authorities said.
Glover and others stepped past yellow police tape and were asked to step back three times, Montgomery County police spokesman Capt. Paul Starks said. When they refused, officers arrested them, affixing flexible handcuffs around their wrists, and hauled them in vans to a police facility, Starks said.
Officials issued them citations for trespassing and let them go, Starks said. They face a $1,000 fine or 90 days in jail.
Organizers told police beforehand that some people would risk arrest, Starks said.
The Service Employees International Union was protesting what it calls Sodexo's unfair and illegal treatment of workers, union officials said.
On Thursday, Glover visited children at Benning Neighborhood Library in northeast D.C. He talked with them and read to them. He was supporting the Lubuto Library Project, which funds libraries and education programs in Africa and connects volunteers in North America and Europe with peers in Africa through community service.

Copyright AP - Associated Press