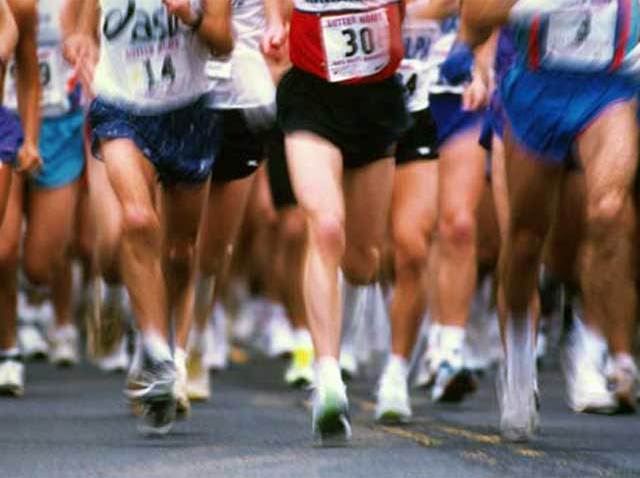 A D.C. man is running 10 marathons in 12 months to honor wounded service members. But Doug Eldridge, 31, isn't a seasoned marathoner: "I'm just not that guy," he said.
And the first nine marathons haven't been a run in the park. He described the eighth marathon in Colorado Springs as "horrific. It was like seeing the Death Star explode at mile 16!"
But Eldridge said all the "suffering, hurting, cramping and puking" pales beside what wounded troops experience coming home from Iraq and Afghanistan. He met many a few years back, when his mother was admitted to Walter Reed Army Hospital.
So Eldridge created the 10-12-100 Campaign to raise $100,000 for the Wounded Warrior Project, a non-profit supporting injured veterans like Ryan Kules, who lost an arm and leg in a bomb blast in Iraq. His first experience with WWP was a ski trip.
"With some assistance I was skiing again," he said. "I may have been knocked down but certainly wasn't out, and was going to be able to lead a productive, eventful life."
The 28-year-old now lives in Bowie with his wife and two daughters, and directs WWP's alumni program. About 6,000 vets participate, but both he and Doug Eldridge know many more injured vets are out there.
"It's your brother, it's my sister, it's somebody's mom, somebody's dad. This is everybody," Eldridge said.
Eldridge is halfway to reaching his $100,000 goal. But even though he's scheduled to run his tenth and final marathon next month, he says he won't give up until his mission is accomplished.
Listen to the complete story at wamu.org
Copyright 2009 WAMU 88.5 - American University Radio. All Rights Reserved.
Copyright WAMUo - WAMU