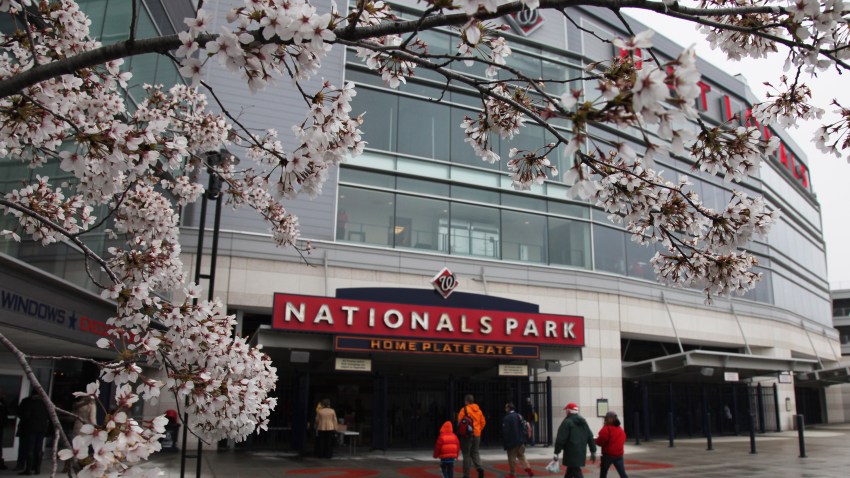 Without a deal in place, it's possible some Nationals fans could need some help getting home if a game at Nats Park runs late.
Thousands of fans take Metro to the games, given the limited parking near the stadium. During past seasons, the city covered the costs of bringing in extra trains if there was a long rain delay or an epic 18-inning contest that caused a game to end past Metro's normal operating hours.
But that agreement is unique. All of the other sports teams and concert venues in our area pay Metro for any late-night service.
Council Member Tommy Wells says he would like to see the Nationals pick up the tab, which Metro says costs $90,000 per hour.
During a hearing before the council's public works and transportation committee, Wells questioned Metro's general manager Richard Sarles about what happens if the Nationals and D.C. don't reach a deal.
"In the event you don't get confirmation and there is a rain delay, can you run the extra hour or do you not?" Wells asked.
"The funds have to come from somewhere to pay for it and that's what we would like to get resolved," said Sarles.
Wells asked for clarification on whether Metro would "need a confirmation prior to there being a rain delay, is that correct?" The agency would like to have a deal in place before the issue comes up again, said Sarles.
Right now, the Nationals are on a six-game road trip, which gives both sides about a week to reach an agreement. If they don't, you may find some city officials paying a lot more attention to weather reports and the Nationals' scoreboard come the team's series with the New York Mets next week.
Listen to the complete story at wamu.org
Copyright 2011 WAMU 88.5 - American University Radio. All Rights Reserved.
Copyright WAMUo - WAMU